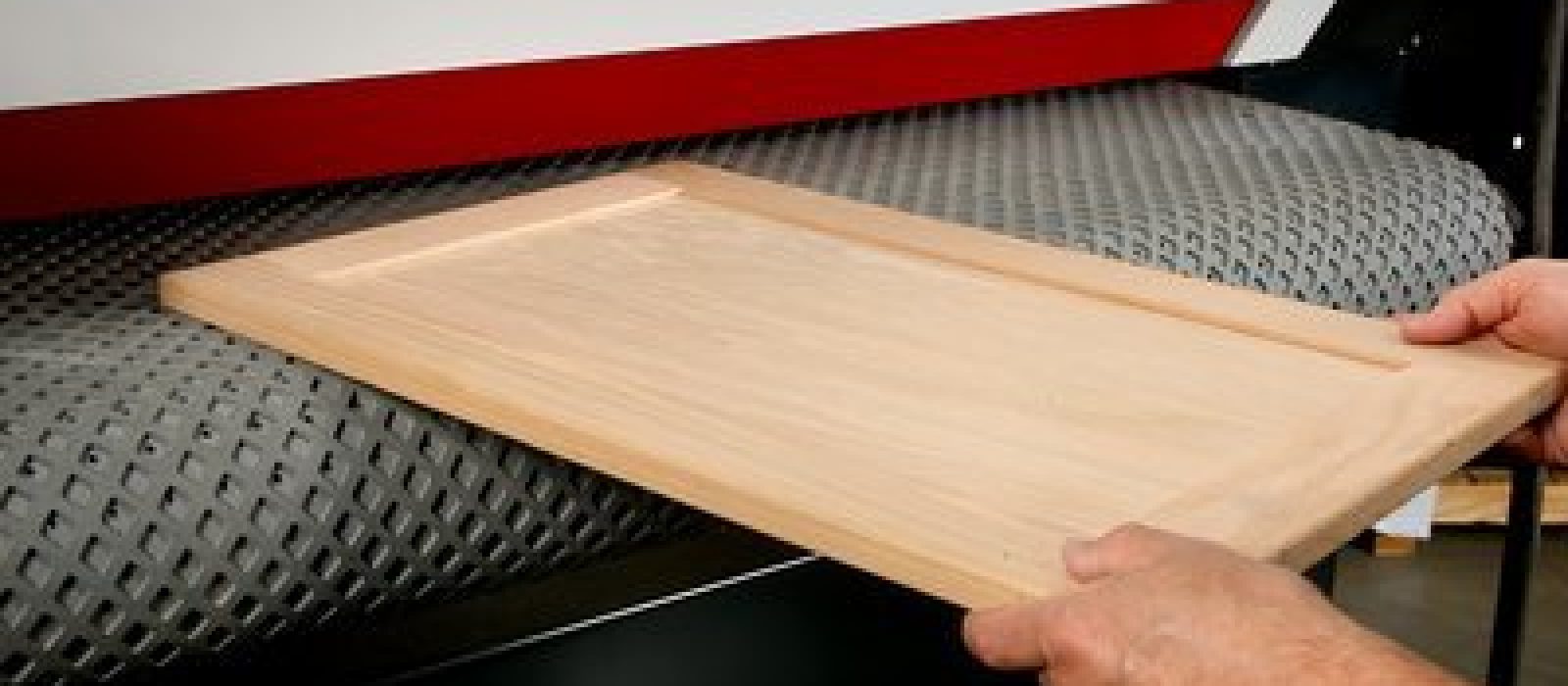 Conveyor Belts
2 Types of High Gripping Conveyor Belts for the Woodworking Industry
​If you are in the woodworking industry, chances are you are using wide belt sanders or planer sanders for your wood finishing needs. Wood is sent through the machine via a conveyor belt, then high speed sanding heads or planer blades trim the wood to meet certain specifications.
Because of these high machining speeds, it is important to have a high gripping conveyor belt for the wood to rest on so that is stays in place, avoiding a host of different safety hazards. While there is a wide range of high gripping belt options available, there are 2 main types Sparks recommends for the woodworking industry.

1. Rubber Rough Top Conveyor Belts

Rough top conveyor belting, most common on American manufactured machines, has a coarse pattern molded into the top cover for maximum gripping in dusty applications. The dust settles into the pockets of the pattern allowing the top of the profile to maintain good contact with the surface of the wood. The dust then drops out of the belt as it flexes over the end pulley. Rough top belting is made of a soft, spongey material that works best for larger wood panels and comes in different compounds depending on the application. Rubber compounds offer excellent gripping properties and abrasion resistance. One of the best gripping compounds is Gum rubber, a natural rubber that comes from trees. Gum rubber belts like Sparks 143 Ruff Tex would be a great option for kiln dried wood, but not recommended for applications where sap, oil, or minerals can cause the rubber to deteriorate. Another good gripping compound is Nitrile rubber, a synthetic rubber made from petroleum. Nitrile rubber belting, like Sparks 2100 RT and 3XLN are used in applications where oily residue is present. All woodworking belts from Sparks include RFL treated fabric for better ply adhesion and decreased edge curl.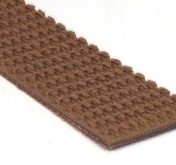 2. Heavy Rubber Special Profiled Cover Belts
Heavy rubber special profiled cover belts are more common on European manufactured machines and are better suited for smaller wood panels. These belts will have square or diamond shaped pockets molded into the smooth rubber top cover. Typically, holes will be drilled into the pockets of the belt and a vacuum will be placed underneath. The vacuum creates suction the helps to hold the product in place on the belt. The vacuum also collects dust to increase cleanliness. Heavy rubber conveyor belts are ideal in applications where smaller pieces of wood are being machined such as: drawer panels, chair legs, and hardwood flooring, due to the more rigid cover surface.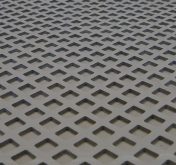 At Sparks Belting we provide replacement belts for Cemco sanders, Timesavers sanders, and everything in between. Our technical experts have the experience to assist you in selecting the proper belt for your application. If you are in the woodworking industry, you can trust Sparks to provide you with the best belting solutions to start saving you time and money.
---
---
All Blog Posts