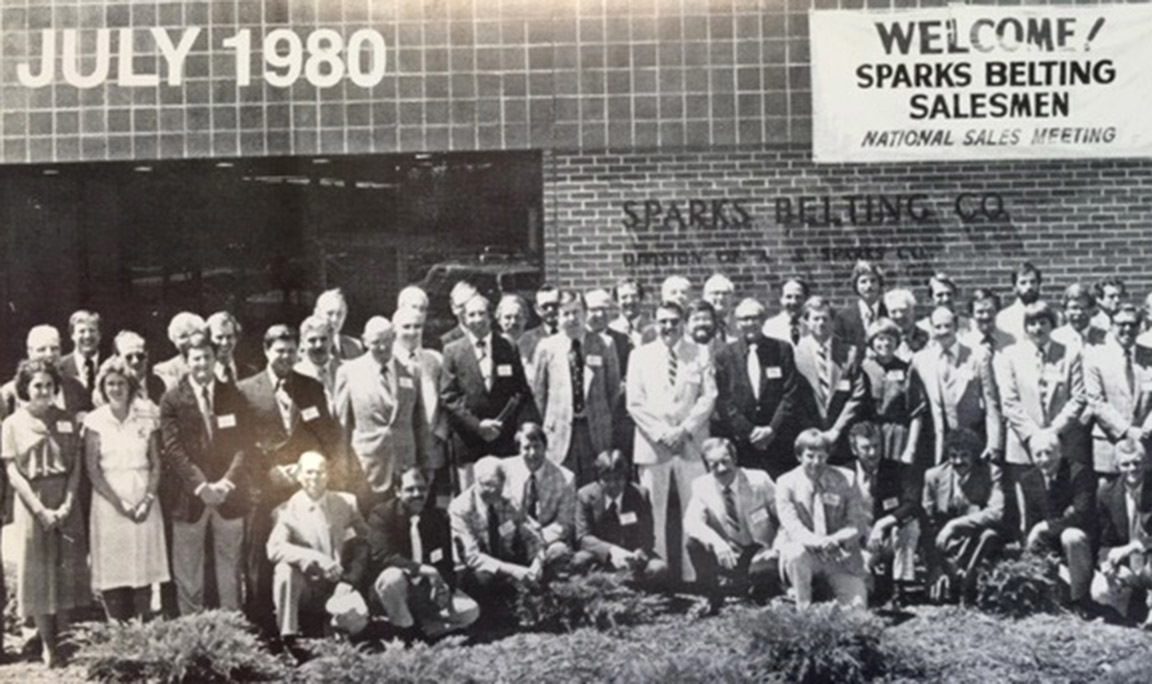 Sustaining our tradition of conveying excellence.
We are an internationally recognized conveyor belt manufacturer, fabricator, and distributor offering customized conveyor belting, modular plastic belting, urethane timing belts, and motorized pulleys. We have earned our customers' trust by providing the best solutions to their conveying needs for over 75 years. With 9 facilities in the United States and one in Mexico, Sparks can take care of you regardless of size or location. Learn more about our products to see how we can work together to get your business moving.
We value our people and work ethic.
Earn Trust

Personally earn the trust of colleagues, customers, suppliers, partners, shareholders and community - in every interaction.

Learn by Doing

Have a bias toward action and look at every experience as a learning opportunity.

Steward our Legacy

Preserve the legacy of our founders while reinventing the business for the next generation.

Work Together

Be a team player; place our shared fate above personal ambition.
Here's what our employees have to say about working at Sparks.

I have really enjoyed doing something different every day at work. A lot of new products start and develop in my area and it's exciting to be a part of it.

Tim

Team Leader

I enjoy working for a company that invests in its employees and provides opportunities to constantly learn and grow. Sparks has a great work environment with employees that work together as a team.

Jen

Assistant Controller

Sparks is more than a place of employment to me, it's a family-oriented company and a great atmosphere to work in.

Dan

Technical Support Analyst
Interested in being a part of the team?
See Open Positions
Who is Sparks Belting?
We are a growing manufacturer, fabricator, and distributor of conveyor belting and motorized pulleys. For over 75 years, we have been providing our customers with custom solutions to all of their conveying needs. Learn more about who we are and what we do!
From humble beginnings to the industry leader we are today, our people never stopped innovating.
Established in 1946.
A.J. Sparks & Company was established in 1946 by Arthur J. Sparks. Arthur was an entrepreneur and is remembered as the founder of thin-ply belting. The company gained recognition with post World War II belting solutions for automation, particularly in the automotive industry.
From 1964 to 1982, A.J. Sparks expanded by acquiring and/or starting operations in New Jersey, Ohio, Illinois, North Carolina, and California. A.J. Sparks also diversified by acquiring unrelated companies (Cadey Aluminum Foundry, Enterprise Brass Works Corporation, Miller Metal Products, and John Henry Printing Company). In addition, A.J. Sparks established the business of A.J.S. Development Corporation to manage its real estate property development.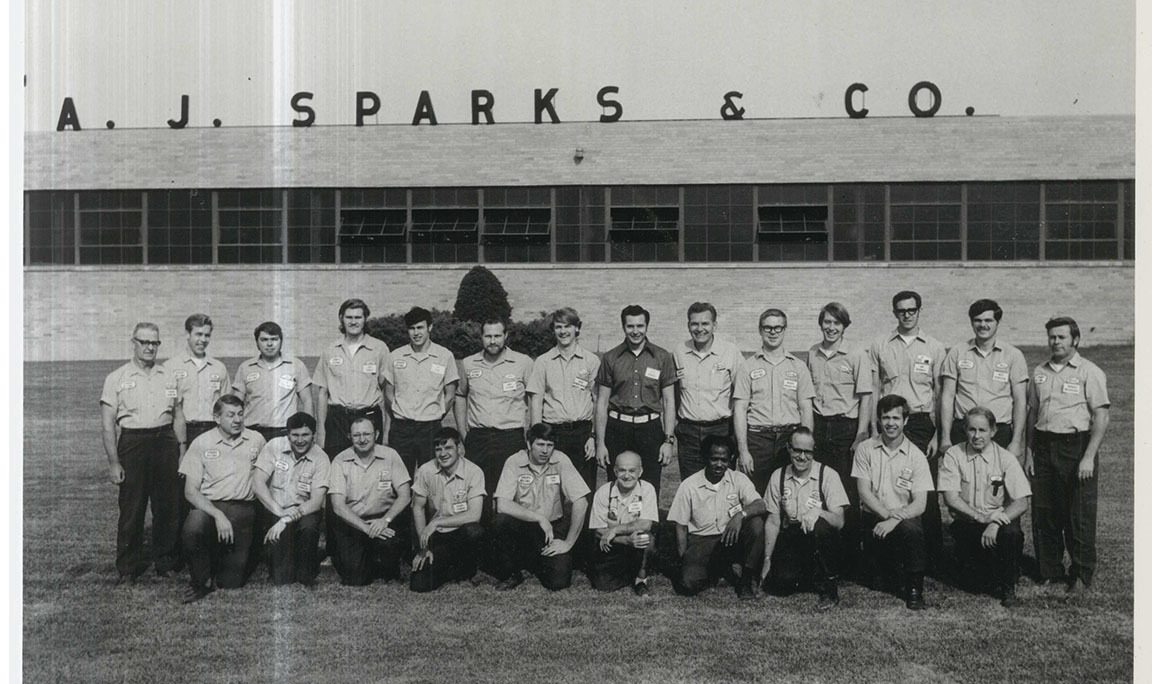 Sparks Belting is born.
In 1982, JSJ Corporation purchased the belting division of A.J. Sparks & Company and the name was changed to Sparks Belting Company.
In the mid-'80s, Sparks expanded its belting product line by adding European-style belting. Sparks also added motorized pulleys, supported by a trading agreement with supply partners in England. Sparks believed pulleys were a natural fit for the core business of conveyor belting. Sparks purchased the assets of the British supply partner in the mid-'90s. Within a few years, the product was retired and Sparks establish a trading agreement for an improved product design with a new supply partner.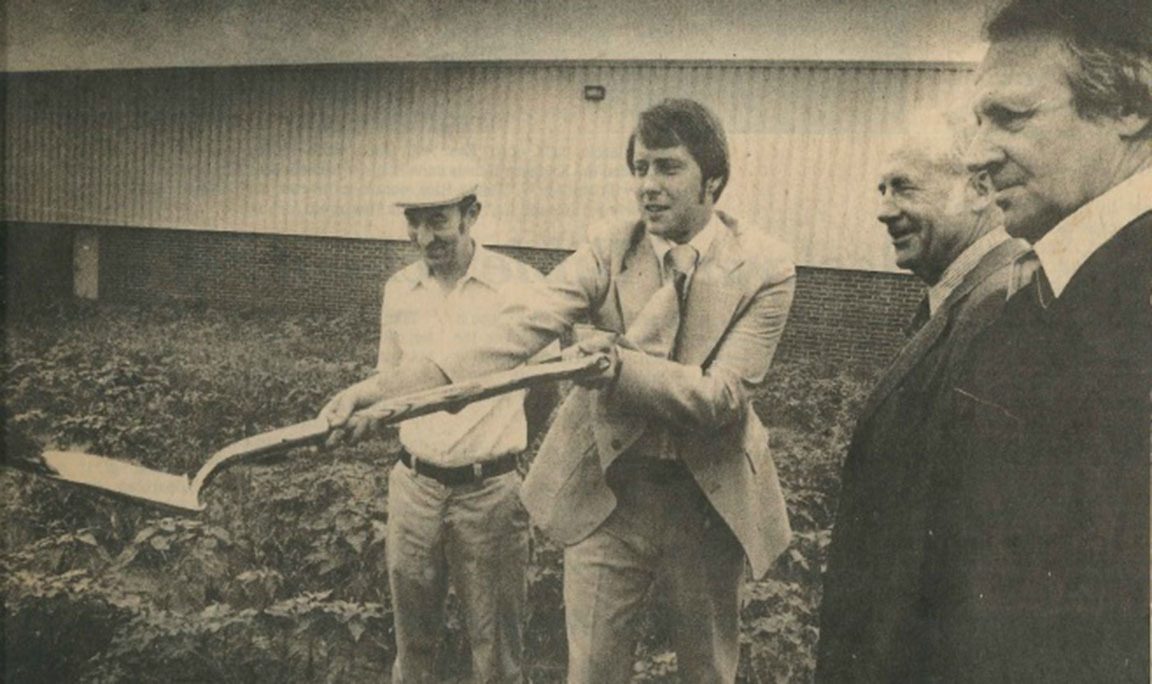 Expansion into new markets.
In the late '90s, Sparks expanded into emerging international markets by establishing operations outside of the United States. A belting branch was started in 1998 in Monterrey, Mexico. In 1999, Sparks opened a belting branch in Tianjin, China. In order to focus on markets in North America, Sparks sold the belting operation in China in 2002. In 2003, Sparks acquired American Belting in New Jersey as part of its acquisition strategy for external growth.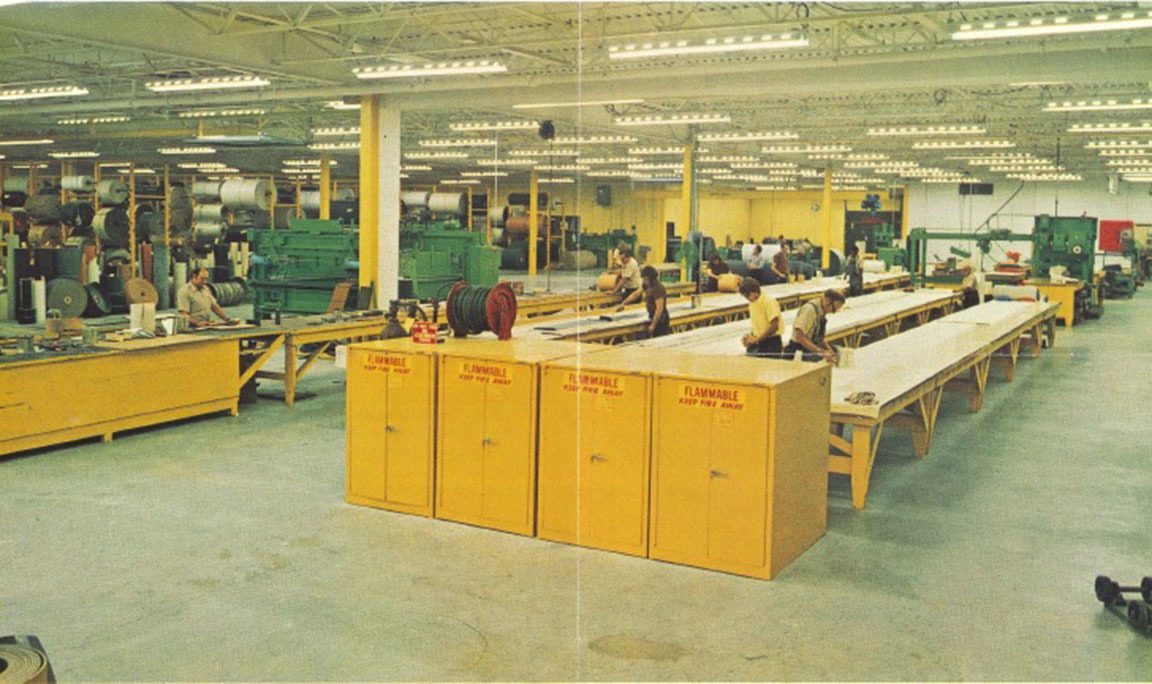 The present and future of Sparks.
Today, Sparks functions with four primary product lines: Belting, Dura-Drive Plus motorized pulleys, Dura-Tech timing belts, and Dura-Lock Modular Plastic.
Belting includes more than 150 different styles. Sparks purchases rolls and converts the rolls to specific belts by sizing and fabricating the roll material. They are sold directly to industrial users and manufacturers of conveyor systems.
Dura-Drive Plus is our line of motorized pulleys. Dura-Drive Plus utilizes component parts and assembles the components to meet the motor, speed, and dimensional requirements of customers. They, too, are sold directly to industrial users and manufacturers of conveyor systems.
Sparks assembles and sells modular plastic belting throughout North America to original equipment manufacturers and end users. See our Frequently Asked Questions to learn more.