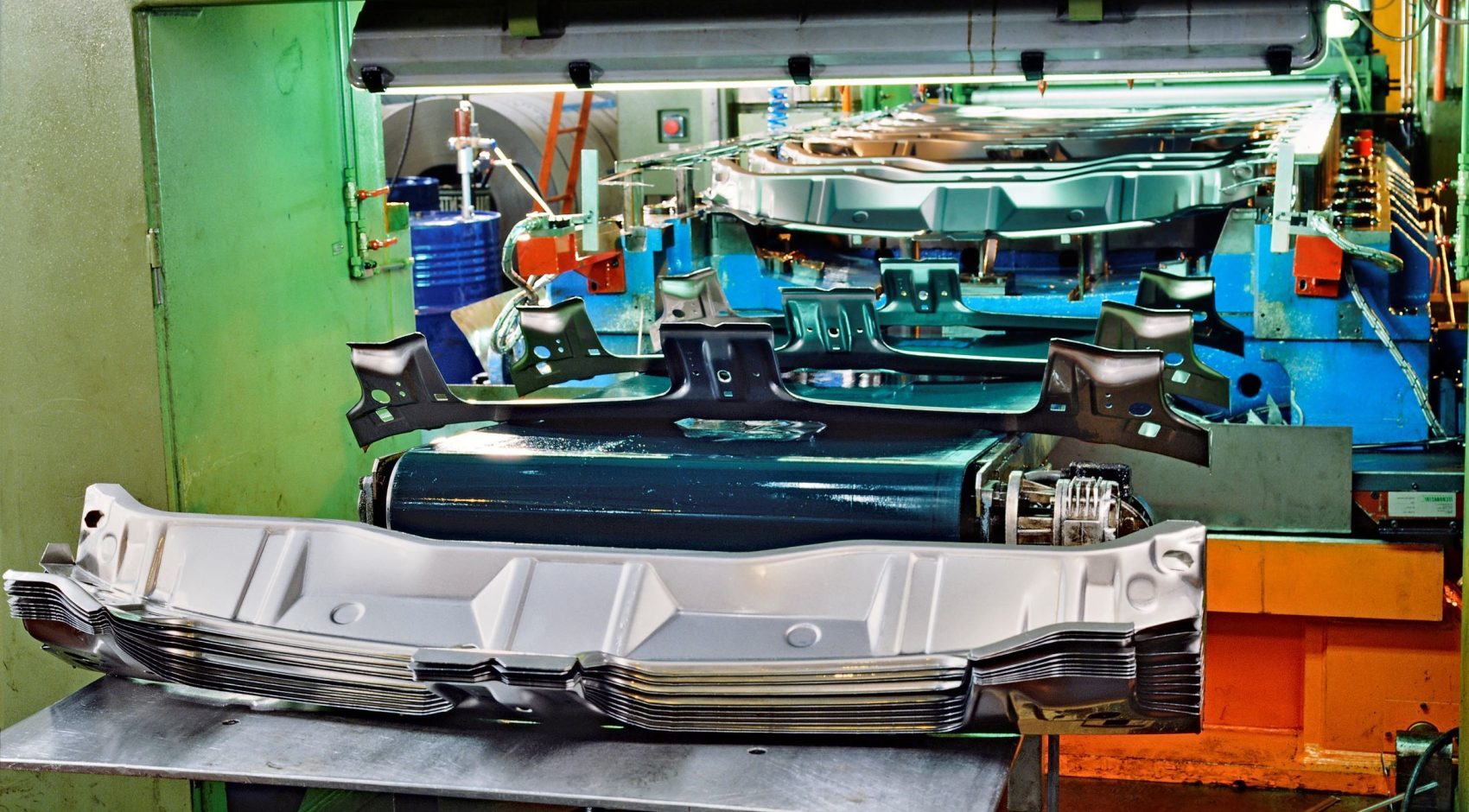 Automotive and Tire
Sparks Belting has proven conveyor solutions for automotive and tire applications that will provide significant cost savings and reduce unnecessary downtime.
The automotive industry never sleeps. Sparks Belting understands what it takes to keep you moving.
Sparks understands that 24/7 service is mandatory to service the automotive market, along with reliability, the highest quality products, aggressive pricing, and a proven track record.
Sharp edges, cutting oils, and continuous wear are the realities faced in today's stamping plants. Sparks has a long history of providing unique fabrications developed specifically for abrasive applications, the most demanding tracking issues, and a myriad of mechanical splicing challenges.
Learn how to extend the life of an automotive stamping conveyor belt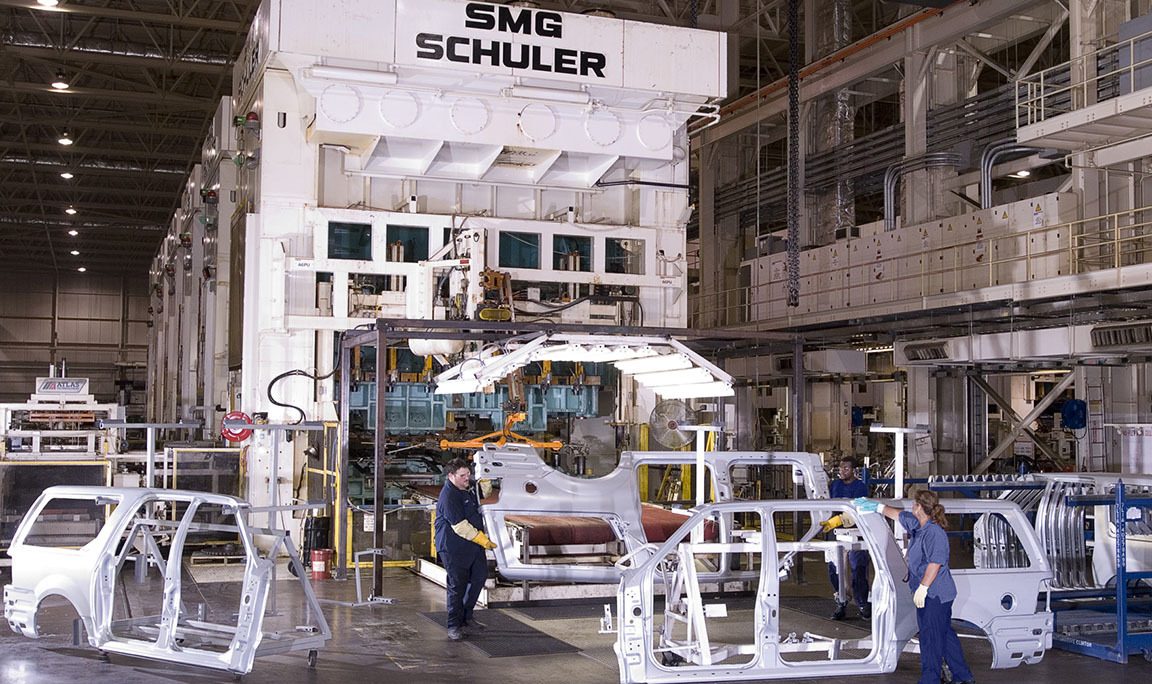 We offer a wide range of industry leading fabrications which were engineered and developed in house.
---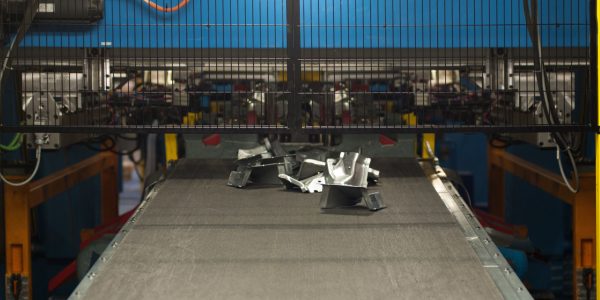 Stamping
Abrasion resistance
Cutting oils
Cutting, gouging, sharp objects
Tracking issues
Non-marking surfaces
Product contamination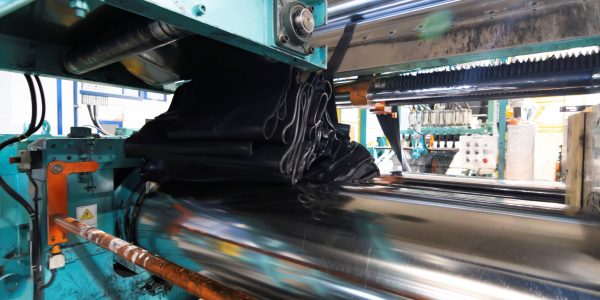 Rubber Mixing
High Release
Wigwag, cutter, and weigh scale belts
Aggressive surfaces for soap tank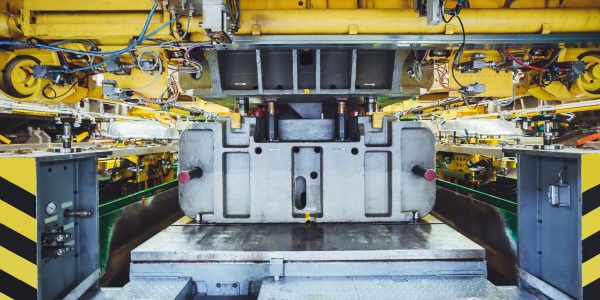 Blanking
Oil resistant
Cut resistance
On-site installations
Indexing conveyors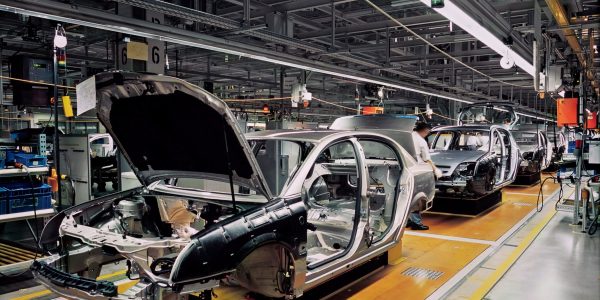 Assembly
Car and people mover heavy belts
Skid cross-transport belt
Non-skid pattern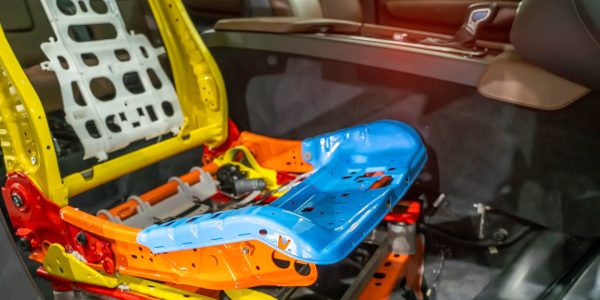 Seats
Precise tolerances
Heavy duty loads
Indexing and pace lines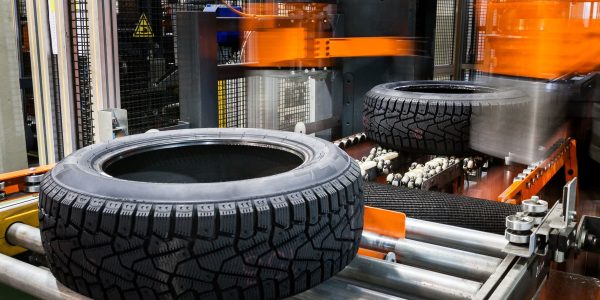 Tires
Extruding
Cutting belts
Bead forming
Hugger belts
Baler conveyors
Teflon belts for tire transport
We can handle even the toughest challenges.
---
Excessive Wear/Abrasion
Automotive stamping plants are especially hard on conveyor belts because they tend to wear in predictable patterns. Our Sokitooit Strips allow us to cast urethane in any width and configuration on your belt. Expect substantially longer belt life, less downtime, and significant cost savings.
Splice Failures
The splice is always the weakest part of any belt. Luckily, Sparks is capable of producing unique fabrications specifically customized for your unique challenges. We can address tight transfer points, marking and indentation issues, scratching, or lace pull-out. Sparks can also run tests to determine the optimal size and style of lacing for your unique application.
Tracking Issues
Our cast urethane v-guide has proven time and time again to outlast any tracking guides in the market. Our proprietary blend of urethane provides a superior bond to most belts and will not peel off in a continuous strip.
We combine high quality conveyor system engineering with superior service.
It's time your automotive conveyor worked for you.