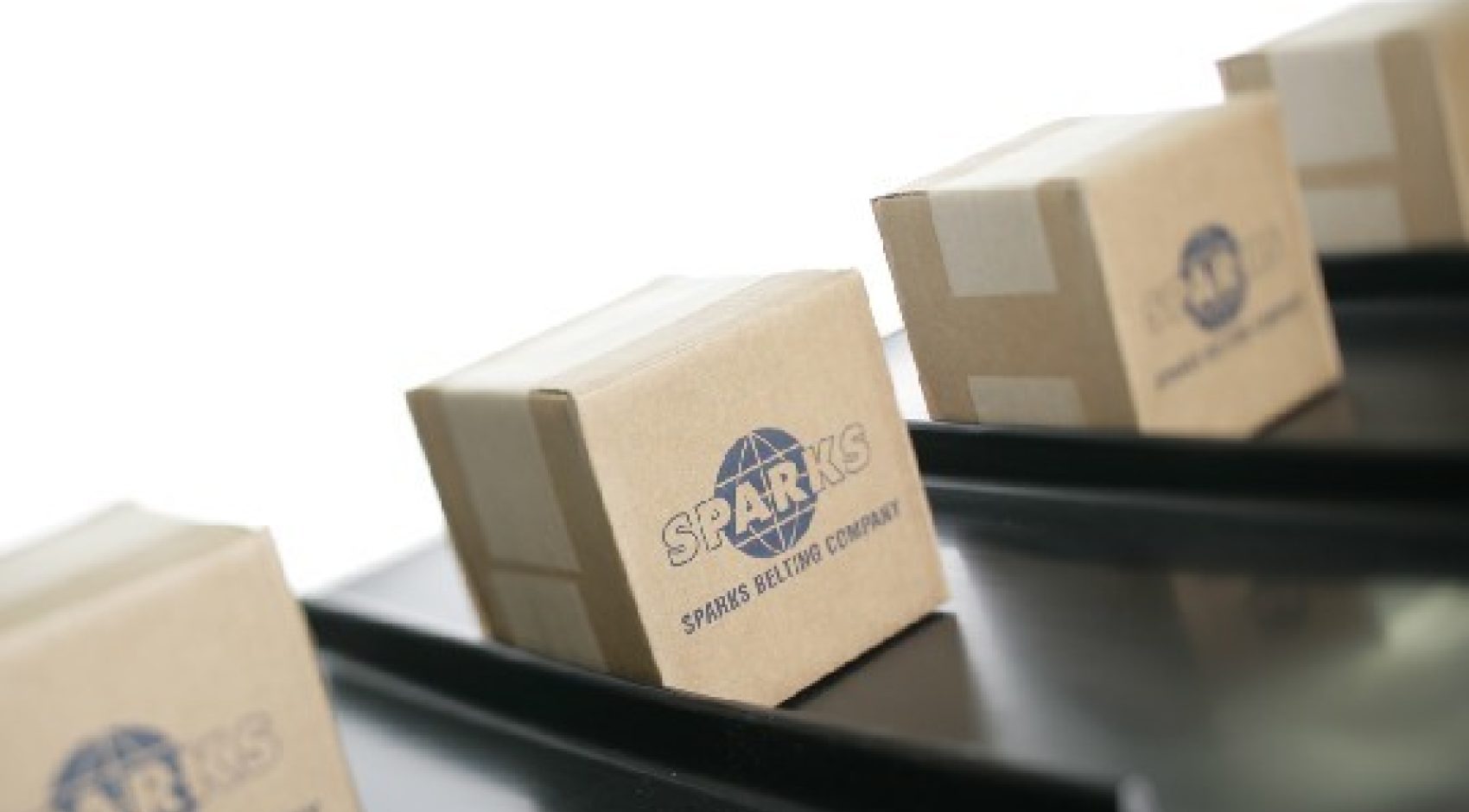 Custom Fabrication
The Sparks combination of experience and innovation provides creative, custom fabrication solutions to improve your belting productivity. Sparks does it all - splicing, lagging, lacing, v-belt tracking, edging, numerous cleat designs, polyurethane covers and coatings. Whether you need a simple lace or a complex custom polyurethane mold, Sparks can manage the entire project.
Belt Splicing: Endless Construction
---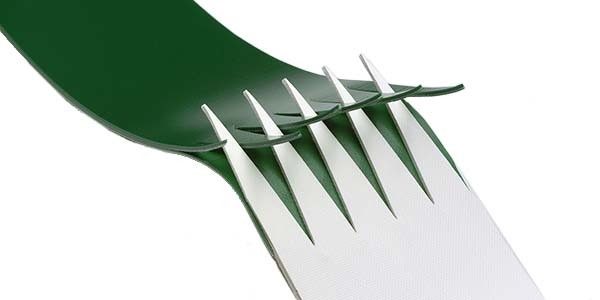 Finger Splices
For Finger Splices, plies are split or separated, fingers are cut and matched, and lap areas fused or thermo-welded together. This result is a tight, strong flexible endless splice belt.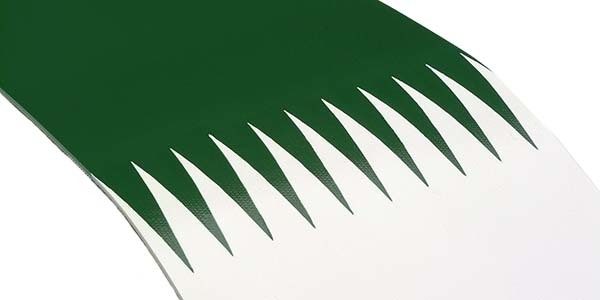 SFL Splice
Used on 2-ply and 3-ply Ultra-Line Belts, the SFL Splice combines the strength of the conventional Step Splices and the flexibility of the Finger Splice to create a strong, flexible endless belt.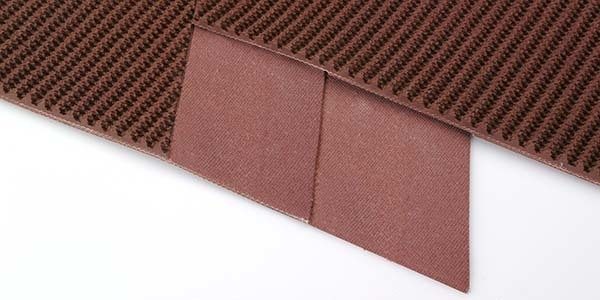 Step Splice
For Step Splicing, opposing steps are fabricated in each end of the belt so they match up perfectly prior to bonding together. Preparing the steps on a bias provides an increased surface area of the splice which results in greater adhesion and a stronger seam.
Laced Ends: Clipper®, Alligator®, Plastic and Polyurethane Covered Endless Belts
---
Alligator® Lace
The regular Alligator® lace is particularly well suited for most belt lace applications requiring additional strength at the seam. Easily installed on conveyor system with minimal tools required.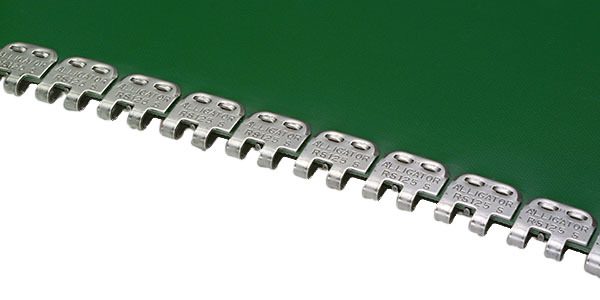 Alligator® Staple Lace
The Alligator® Staple lace is particularly well suited for punishing belt applications conveying heavy, bulky, and irregular materials.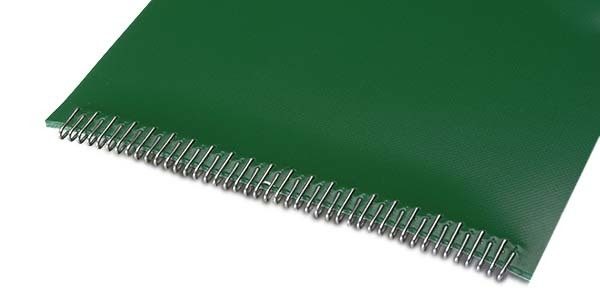 Clipper® Lace
Clipper® laces are available in both wire hook and wire hook common bar configurations for maximum strength and minimal belting material displacement. Ideally suited when small pulley diameters are required.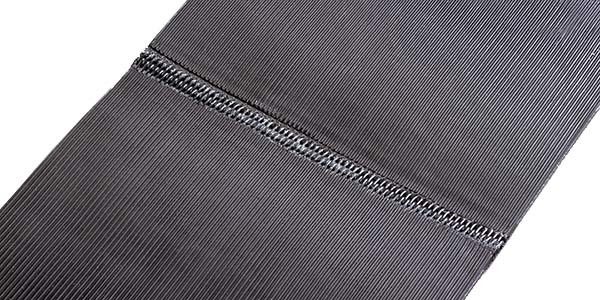 ​Plastic Spiral Loop and Hinged Plate Lacing
Plastic spiral loop and hinged plate lacing is available for use with metal detectors or FDA applications. Sparks can custom fabricate polyurethane lace covers when belting surface finish is a concern.
V-Guides®: Continuous Extruded, Notched, and Segmented helps belts run in line and prevents destructive belt slip
---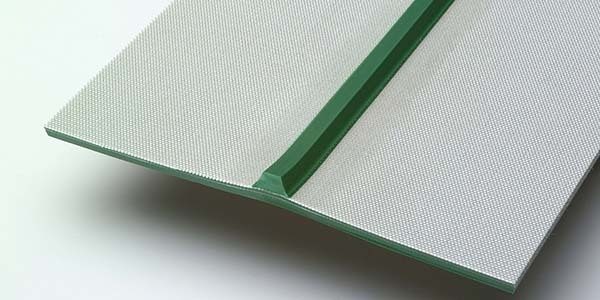 Continuous V-Guides
Continuous v-guides are thermo-welded, glued, or cast on the bottom side of the belt and matched up to corresponding grooves in the pulleys and conveyor bed for positive belt tracking.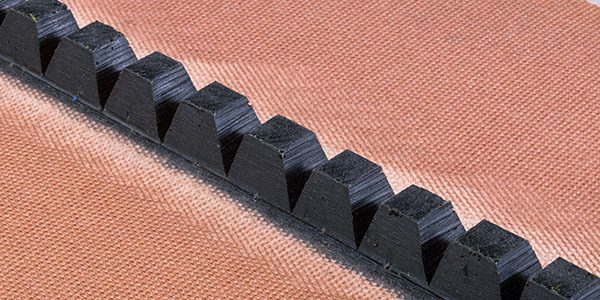 Cast Urethane V-Guides
Cast urethane v-guides allow tighter control of both lateral and longitudinal belt tracking as well as greater speed control, and will never delaminate from your belt.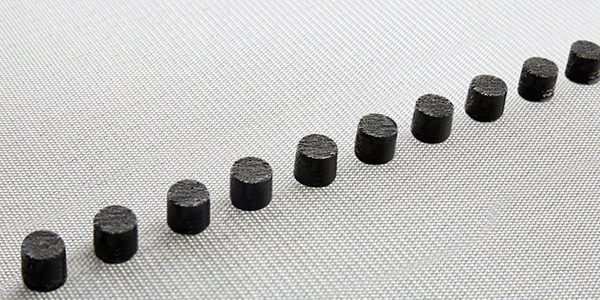 Specialty Guides
Sparks can custom-cast segmented polyurethane v-guides for special tracking applications.
Cleats/Flights: Rib Cleats, Urethane, T-Cleats, Super Cleats, Box Cleats, Angled Cleats, Capped Edges and Corrugated Sidewall on Polyurethane Belts
---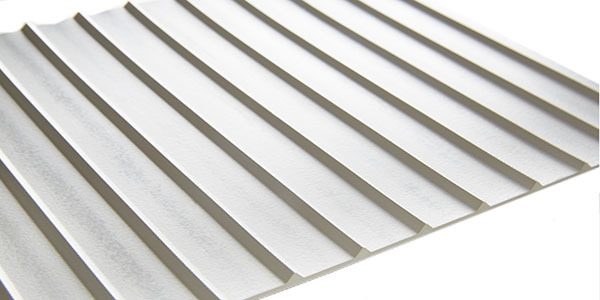 Rib Cleats
Rib Cleats typically feature 1/8" high ribs on approximately 1" centers. Sparks Rib Cleats are FDA/USDA approved and are used extensively for fish and meat products as well as dough dividers in bakeries.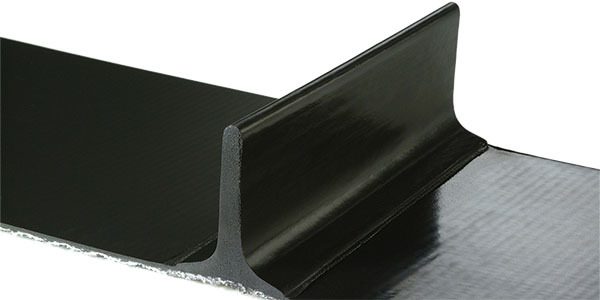 Black T-Cleats
Black T-Cleats are bonded onto the surface of base belts and are ideal for general light to medium duty incline conveying. They are all available in White Buna-N, and Green or White PVC.
Angled Scoop Cleats
Angled Scoop Cleats are designed to position certain products in the middle portion of the belt. The cleats are cast in an arc and are available up to 2" high.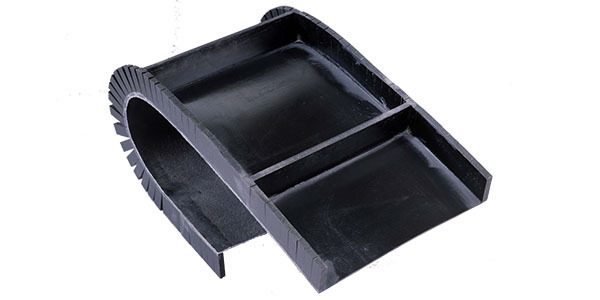 Box Cleats
Box Cleats are designed for product containment on the belt. The box is cast in rectangular shape with the lengthwise edges siped or slit for flexibility.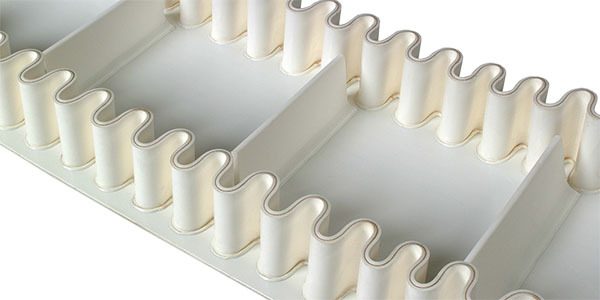 Corrugated Sidewalls
Corrugated sidewalls are longitudinal edge cleats designed to expand when flexing around pulleys. Ideal for containing powdered, granular, and other free flowing materials.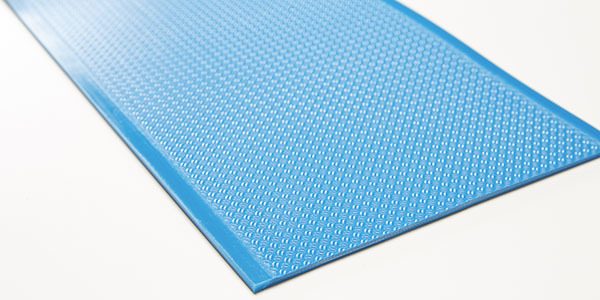 Capped Edges
Capped edges eliminate edge fray, strings, wicking, bacteria contamination, and moisture absorption. The edges and the sides of the polyurethane belt are both sealed. For USDA and 3A Dairy applications.
Thermal Set Polyurethane: Custom Castings, Full and Partial Covers, and Covered Wire Mesh and Lace Joints
---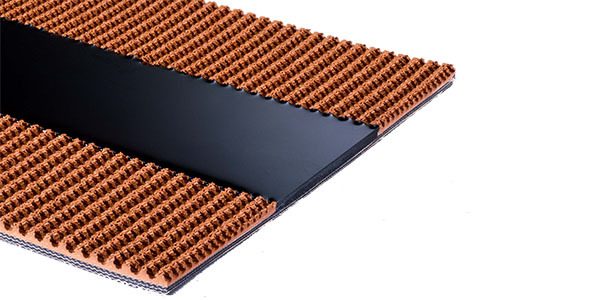 SOKITTOOIT
Sparks patented SOKITTOOIT polyurethane wear strips on the belt's top surface prevent spot wearing. The strips need only be cast where the wear occurs. Ideal for cutting or abrasion problems.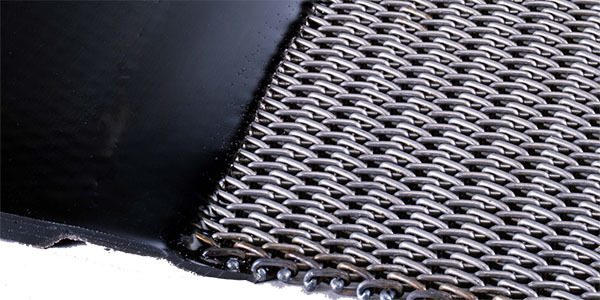 Smooth Top Cover & Capped Edges
A smooth top cover and capped edges are cast onto an open mesh wire belt to provide an extremely durable conveyor belt. Used for "Coil Wrapper" application in the steel industry.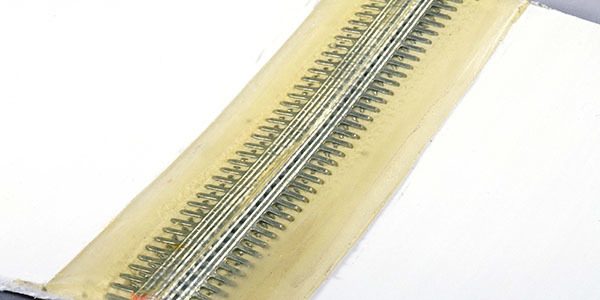 ​Urethane Covered Lace Joints
Urethane Covered Lace Joints are used to protect product from being cut, scratched, or otherwise damaged by mechanical (laces) belt fasteners.
We can handle even the toughest challenges.
---
Available whenever you are with 24/7 service & support every day.
With 10 locations in the U.S. and Mexico, Sparks is a national company with regional centers offering customers fast turnaround, large inventory selection, and on-site installations and support— all delivered with exceptional service.
Special Services and Pricing Programs for:
Conveyor manufacturers
Turnkey systems
Integrated supply distributors
National replenishment belting programs for conveyor maintenance and repair operations
Contact Sparks Today For A Free Consultation