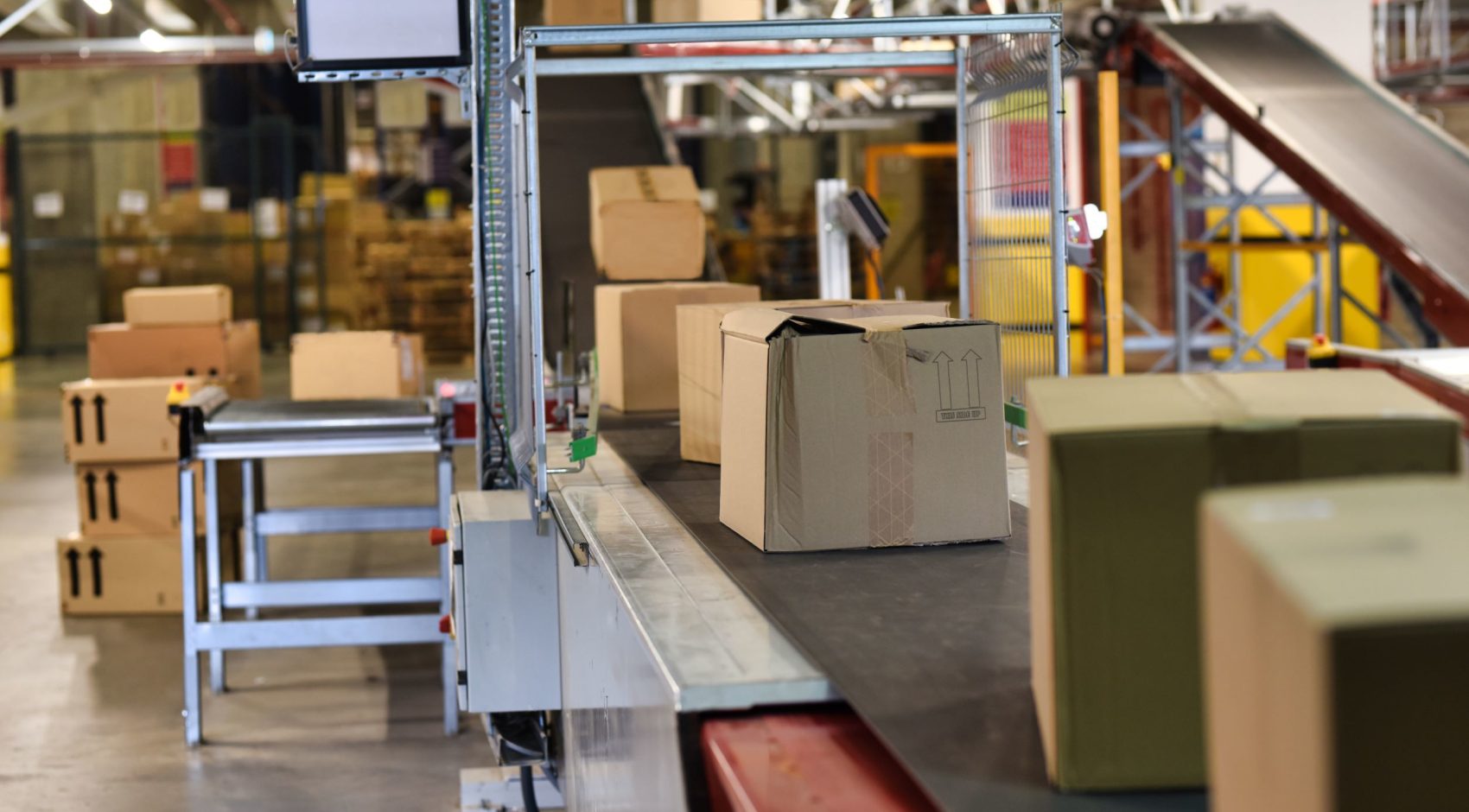 Logistics and Warehouse Distribution
Sparks Belting works with industry leaders to provide an evolving offering of engineered materials designed to optimize performance.
Distribution centers rely on Sparks Belting to provide solutions that handle their demanding work load.
As sortation systems evolve and get more complex, they are engineered to increase throughput from their facilities to keep up with growing worldwide demand.
Sparks Belting provides a wide selection of conveyor belts, timing belts, and motorized pulleys to keep packages moving from your shelves to your trucks. The high speeds, gaping, merging, sorting, and incline applications that are common throughout your facilities are all opportunities to increase efficiency, reduce noise, decrease downtime, and save money.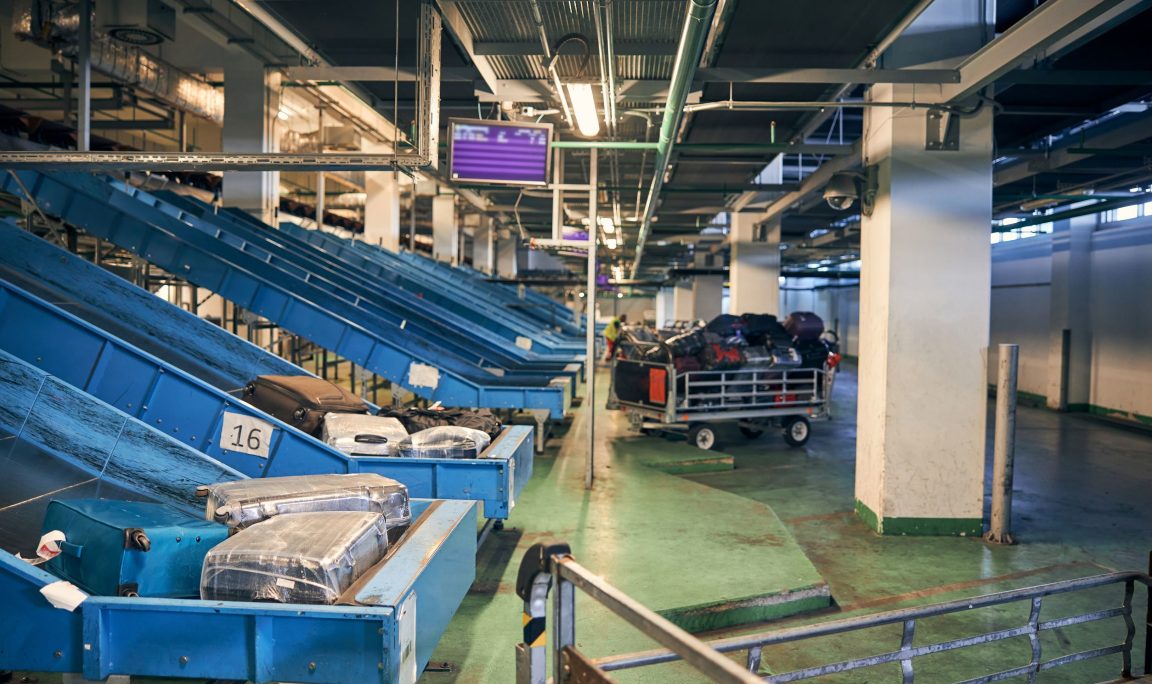 Logistics and Warehouse Applications
---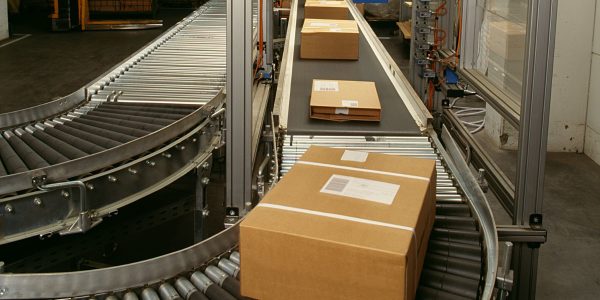 Warehouse Distribution
High-speed conveyors
Merging and gapping
Live roller conveyors
Telescoping conveyors
Quiet weave belting
Splicing solutions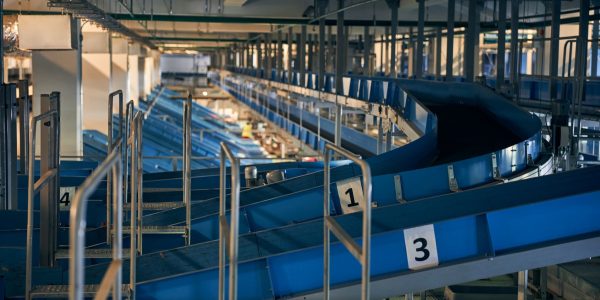 Airport
Flame retardant
Metal detector belts
Incline conveyors
Check-in
Baggage claim
Emergency service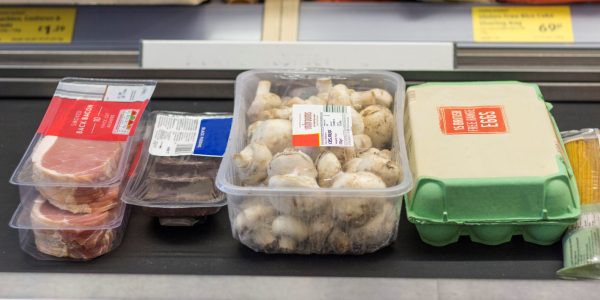 Check Out Counter
Large production runs
High-frequency factory splices
Non-stick and Non-marking cover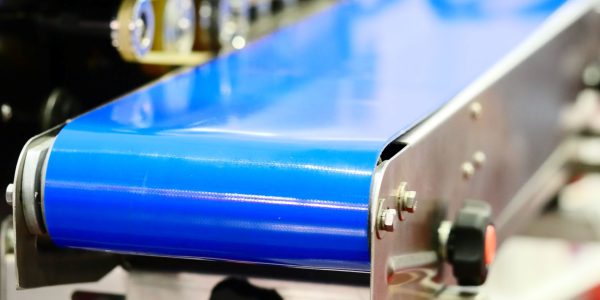 General Conveyance
Packaging equipment
Tape machines
Check weighers
Merging conveyors
Accumulation tables
Incline and decline
Power Turn Belting
Urethane belt guides, roller chains, or bearings
Industrial and food-grade options
45°, 90°, and 180° curves
Spiral lift applications up to 720°
Value Added Solutions
Inventory reduction
Make and hold programs
Documented cost savings
Storeroom and plant surveys
On-site training programs
24/7 Emergency service
We can handle even the toughest challenges.
---
Motorized Pulleys
Sparks Dura Drive pulleys are an ideal solution to reduce energy consumption, reduce storeroom inventory of expensive motors and gearboxes, and provide a more compact and safer conveyor.
Belting Solutions
Distribution Centers offer several challenges and Sparks has a solution for every application. With over 200 materials in stock, we can help you address any of the following:
Incline conveyors
High speed sorting or indexing
Belt tracking issues
Turn belts
APC belting
Lacing
High speeds, heavy loads, cameras, and small pulleys place unique demands on mechanical lacing. Sparks offers the correct lacing solution for your application. The Sparks Belting R&D team can determine the best lacing for each belt material and application in order to reduce your overall belting spend.
We combine high quality conveyor system engineering with superior service.
Start optimizing performance, reducing downtime, and increasing efficiency with a new conveyor belt fine tuned to your warehouse.