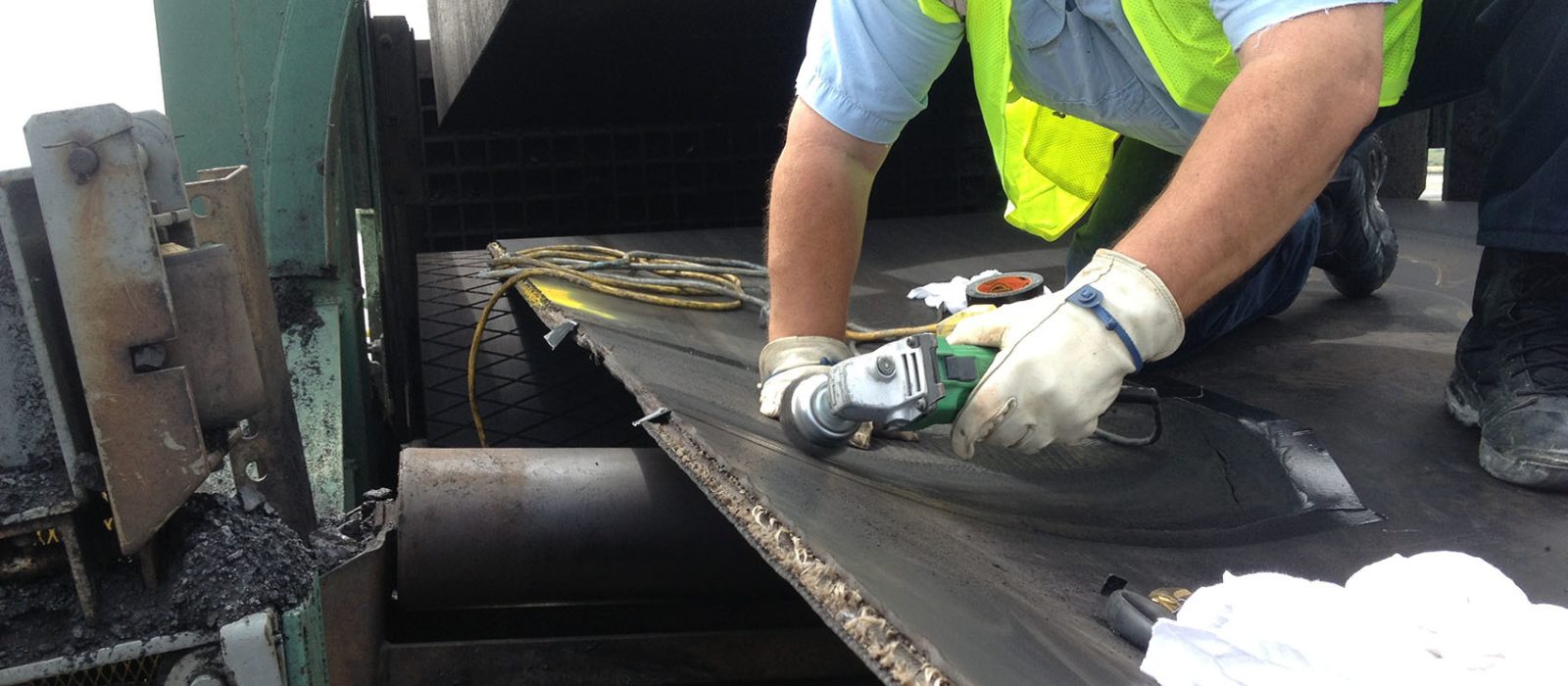 Belt Maintenance
4 Conveyor Belt Repair Practices to Get You Back Up and Running
Conveyor belts generally break in the middle of demanding production runs when downtime simply isn't an option. Ordering a new replacement belt at this point is going to cost hours-if not days of additional downtime before you can begin to install it on your conveyor. Luckily, there are a few proven conveyor belt repair practices that will get you up and running faster.
Option 1: Dutchman (or Saddle)
This method involves removing the damaged section of your belt by squaring it at equal distances in both directions away from the damaged area.
Once you remove this section (i.e. ten feet) you can then splice in a new section of the belt with a mechanical fastener or by vulcanizing it for food-grade conveyors or metal detector applications.
Two key considerations for Dutchmans are:
Splices should never be in contact with the pulley at the same time
All saddles should be at least as large as your belt is wide (Example: 60" wide belt should have a splice no less than five feet).
Option 2: Cold Cure Repairs
This method involves peeling back the damaged area, cleaning out the contamination, and then adding the cold cure splice kit which generally consists of a cement and filler material.
Although this method is simple and can be completed by untrained personnel, it takes several hours before the splice is cured and can be run in production.
Option 3: All-Plastic Belts
Most non-plied plastic food-grade belting can be cut and re-spliced relatively easily.
Due to the homogenous nature of the belt, contamination is less likely to penetrate the belt and recreate the failure. Sparks has trained technicians nationwide that are highly skilled in these types of belt repairs.
Option 4: Modular Belting
The build of these belts makes conveyor belt repair on Dura-Lock plastic modular belting a snap.
By driving out two rows of pins with simple hand tools, a whole section of modules can be replaced in a matter of minutes. Once this simple repair is complete, your belt is immediately available to resume its regular production.
---
---
All Blog Posts