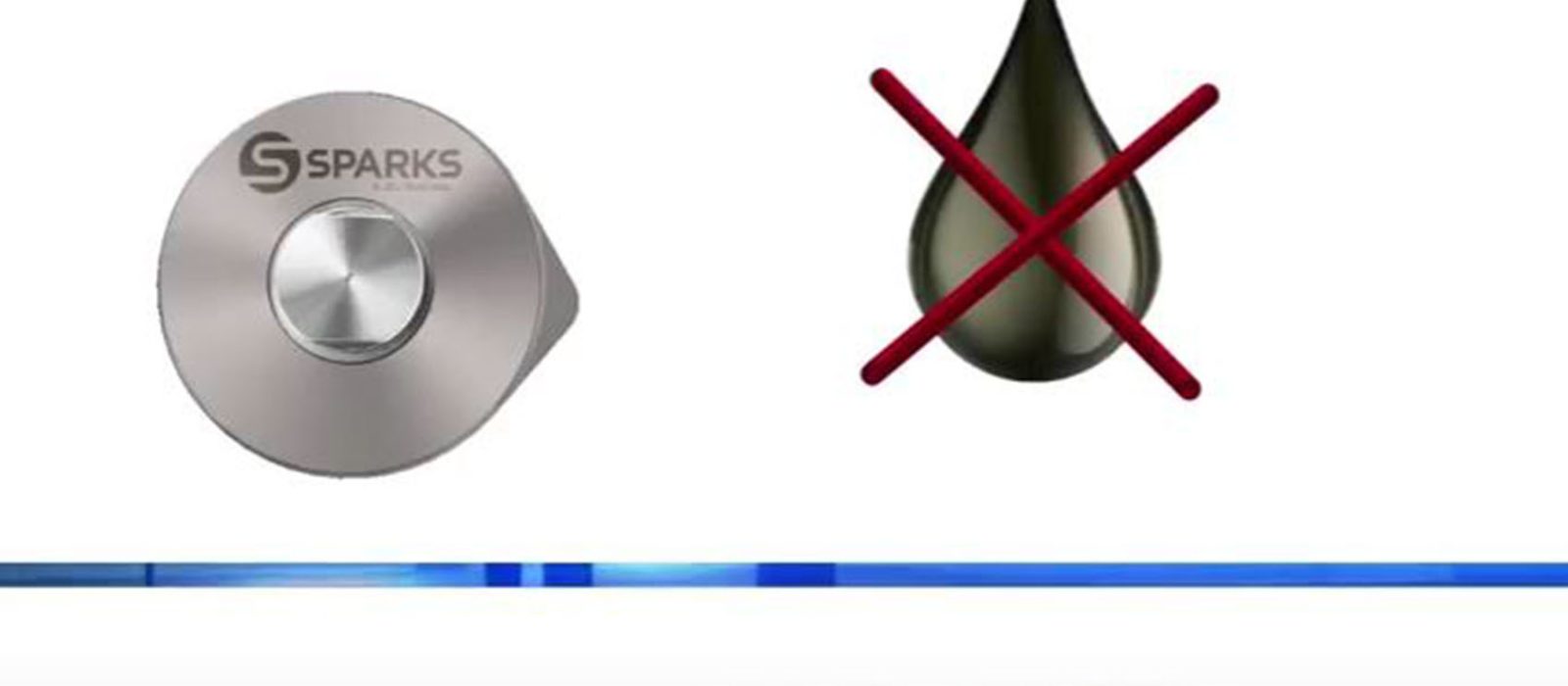 For over 130 years, the induction motor has been the workhorse of the industry. However, the inefficiency of the induction motor and the increase in energy costs are increasing the cost of ownership at a rapid rate. Luckily, with new technology comes improved efficiencies, cost reduction, increased safety standards, and much more. The new Dura-Drive SPM oil-less motorized pulley from Sparks Belting offers all of the above. Here we list 5 ways the Dura-Drive SPM oil-less pulley can cut your costs and increase efficiency.
5 Ways You Can Cut Costs & Increase Efficiency
1. Lower energy use reduces operating costs
The permanent magnet design is the key to the high efficiency and high power density of the Sparks Dura-Drive SPM motorized pulleys. In fact, the oil-less pulley design is 6 times more efficient than an AC induction motor. This increase in efficiency also leads to low loses allowing for a cool running temperature when compared to an AC induction motor. All of this adds up to significant cost savings.
2. No routine maintenance or service is needed (especially in food plants)
Because the Dura-Drive SPM is oilless, there is no need to change the oil or repair oil leaks, saving you time and money. Since the gearbox and motor are completely enclosed in the shell there is little chance of contamination nearly eliminating service time. The enclosed shell also offers sealed bearings that have a longer life, reducing bearing failures and the need for replacement. The Dura-Drive SPM can run the same application for years without maintenance
3. Increased safety over standard pulley systems
With the Dura-Drive SPM, there are no pinch points or hazards due to the enclosed design. The need for safety guarding is eliminated and accidents are greatly reduced because fingers can no longer be caught in chains like they could in a conventional drive set-up. Lower injury rates can lead to significant savings over time.
4. Can handle servo-type applications
When outfitted with a standard feedback device the Dura-Drive SPM can realize all usual servo applications. These applications include start/stop, precise positioning of products, and speed control. Servo-type applications increase efficiency in packaging, labeling, pick and pack operations, cutting operations, and more.
5. Less time in design stages and installation
When designing a conveyor for your operation, you will only need to account for the pulley and nothing else. The enclosed 1-piece pulley takes the place of chains, sprockets, chain guard, motor stand, and pillow block bearings. This will lead to significant time savings in the design and installation phases. Simply mount and wire the pulley to be up and running in no time.
---
All Blog Posts