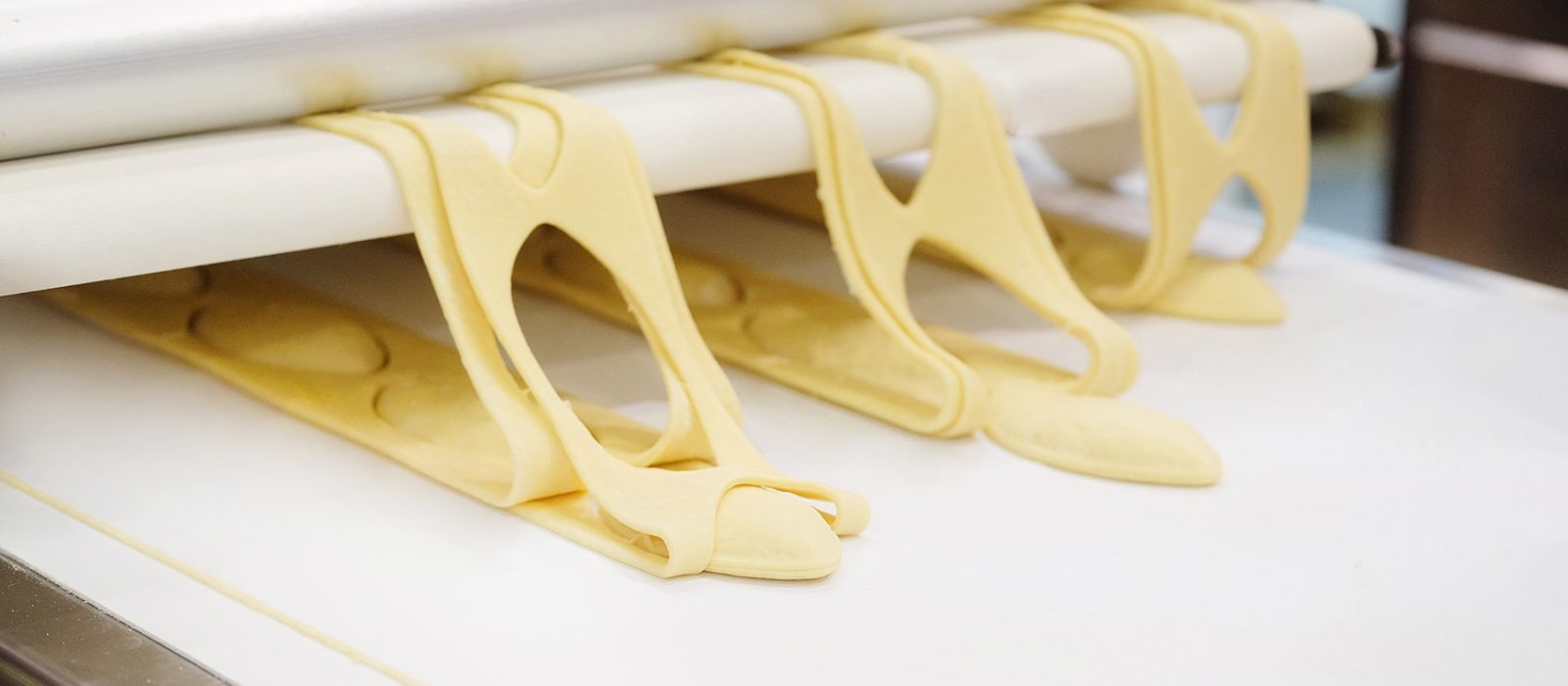 Food Grade
The Ultimate Bakery Conveyor Belt Selection Guide
The Right Food Conveyor Belt is Critical to Producing High-Quality Bread
Because consumers' taste for baked bread has changed significantly, getting the right belt for the right application is critical to producing high-quality bread. It now takes a variety of bakery belts to handle the production process for a larger variety of bread. White bread consumption is being replaced by whole wheat, multigrain, and various specialty bread; and consumers want more variety in taste and texture, as well as health benefits.
Factor 1: Flexibility
There are key factors in the selection of the proper belt for the application. When transferring the product between operations -- whether it's a tight transfer of a finished product, roll forming, or a dough dump -- the belt's ability to flex over a knife edge transfer or over a rolling nose bar are important factors to consider when selecting the right bakery belt.

Factor 2: Gripping, Releasing, and Feed Rates
Gripping and releasing the product at the proper time impacts the output volume/feed rate and selecting the proper fabric and compound for each operation allows the product to be released correctly. At Sparks, our application specialists are well-trained and can recommend the right belt with the right flexibility that will work best on your conveyor design.

Factor 3: Belt Compatibility With the Ingredients and the Environment
When producing specialty bread, the conveyor belt needs to be compatible with both the environment and the ingredients. Dough consistency, moisture, heat -- these are factors that all need to be considered when selecting the proper belt. At Sparks, we stock conveyor belts with various fabric construction designed to endure the environment and produce quality bread. With a wide variety of bakery belts to choose from -- whether a specialty bake shop or a large, high-volume bakery -- we specialize in the ability to handle every application.
Need help selecting the right conveyor belt?
Our goal is to provide your operation with maximum output, reducing excess scrap, and downtime. We have the experience to assist you in selecting the proper belt for your application. We want to ensure the belting we deliver has the performance you need; and accommodates flexibility, ingredient and heat compatibility, load-carrying capacity, and release characteristics.
---
---
All Blog Posts