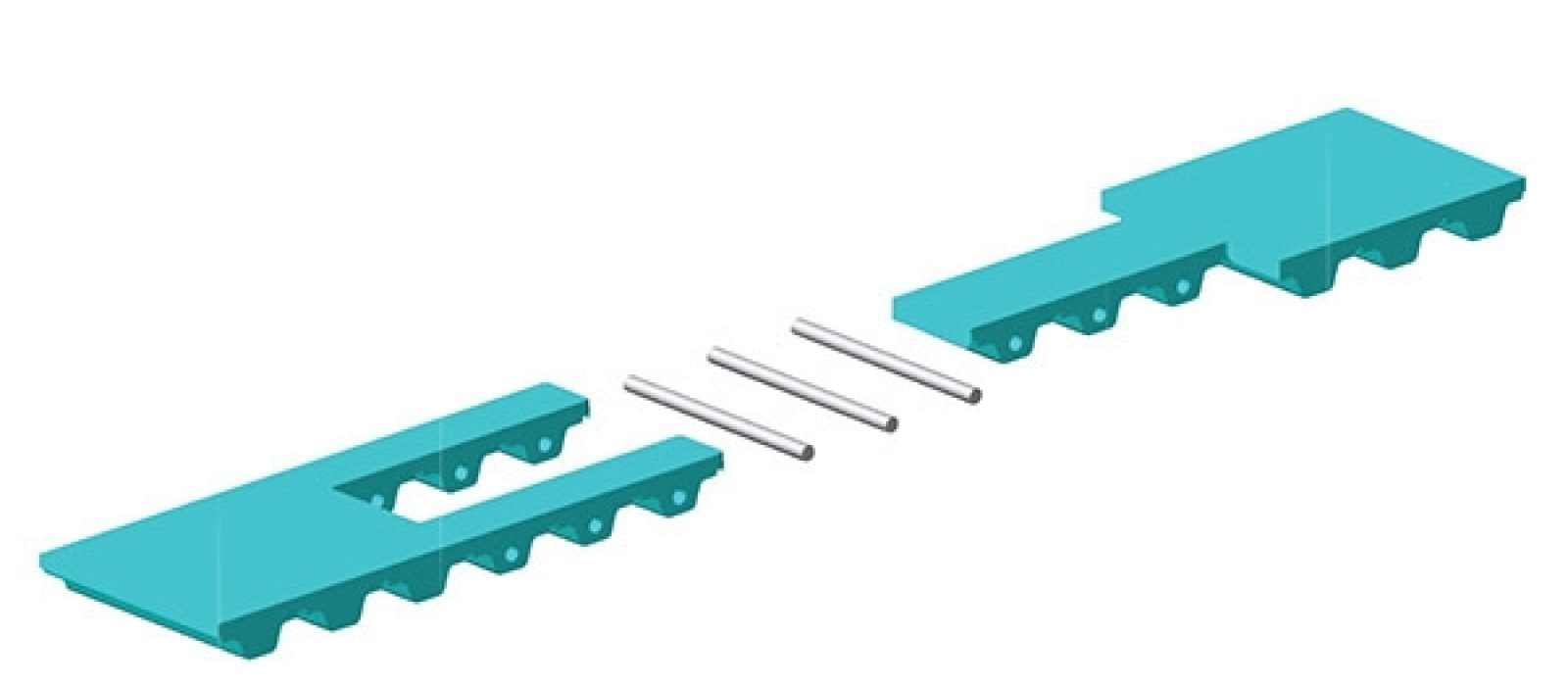 More and more, machine designers are using endless urethane timing belts in place of flat belts in their equipment design for the accurate movement of product. But, changing timing belts on many machines can be very time-consuming. Quite often, the design of these machines does not allow for the replacement of endless belts without significant disassembly of the machinery, causing considerable downtime and lost production.
Until now, splicing timing belts on site involved expensive tooling and specialized training. You had to decide between the investment in this equipment and training versus the downtime costs of disassembling the machine.
Easier and Faster Conveyor Belt Repair
Sparks Belting offers a mechanical pin splice option on almost all of our urethane timing belts that can be easily changed by hand in seconds with simple tools, eliminating the need to disassemble the machine. This option uses a precision-cut square finger joint with stainless steel connecting pins fitted across the width of each tooth.
Mechanical pin splices are suitable for almost all conveying applications, including belts with various covers, backings, and profile attachments.
Mechanical Pin Splice Benefits
No exposed metal to come in contact with your pulleys, conveyor bed, or product, eliminating the possibility of damage.
Operates on your existing pulleys with the same minimum pulley requirements as your existing belt and can operate with back bend pulleys.
Strong enough for all conveying applications and can be custom designed according to the application strength required up to the strength of a traditional welded splice.
Here are some other posts you might be interested in:
---
---
All Blog Posts