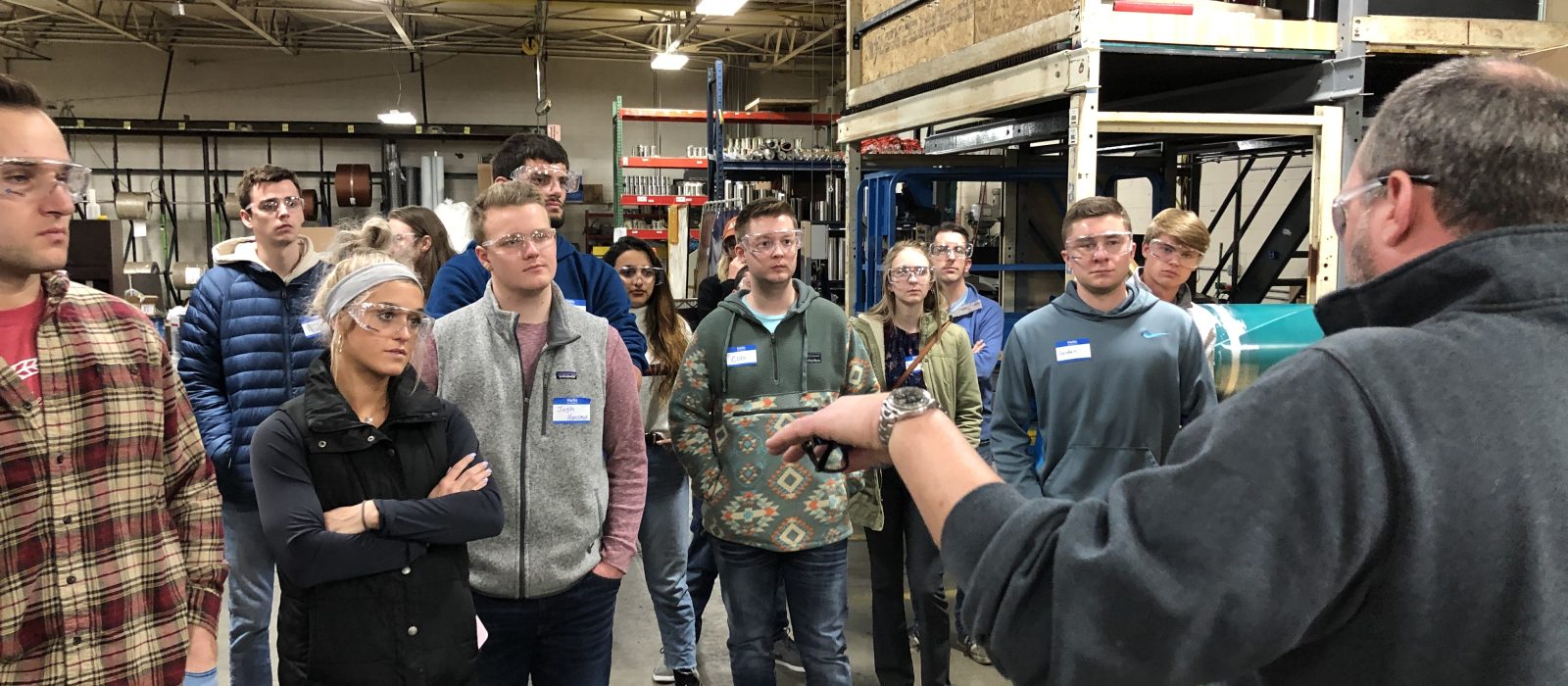 Announcements
Sparks Belting Hosts Innovation Workshops with Grand Valley State University Students
Sparks Belting Company invited students from Grand Valley State University to come up with creative solutions on how to better handle access belting materials.
For students working on a degree in business at Grand Valley State, helping companies with real-life solutions provides valuable experiences and gives them a chance to utilize their creativity on business challenges. For companies like Sparks, it is extremely important to bring in outside thinkers who think differently and can provide Sparks with new ideas and opportunities outside our current business.
"Partnerships with great educational institutions like Grand Valley are very important to Sparks Belting. Not only are we supporting the local community, but we are also helping to develop future leaders. This is a direct tie to our business philosophy and to our company values." Shared Mitch Mittlestadt, President of Sparks Belting.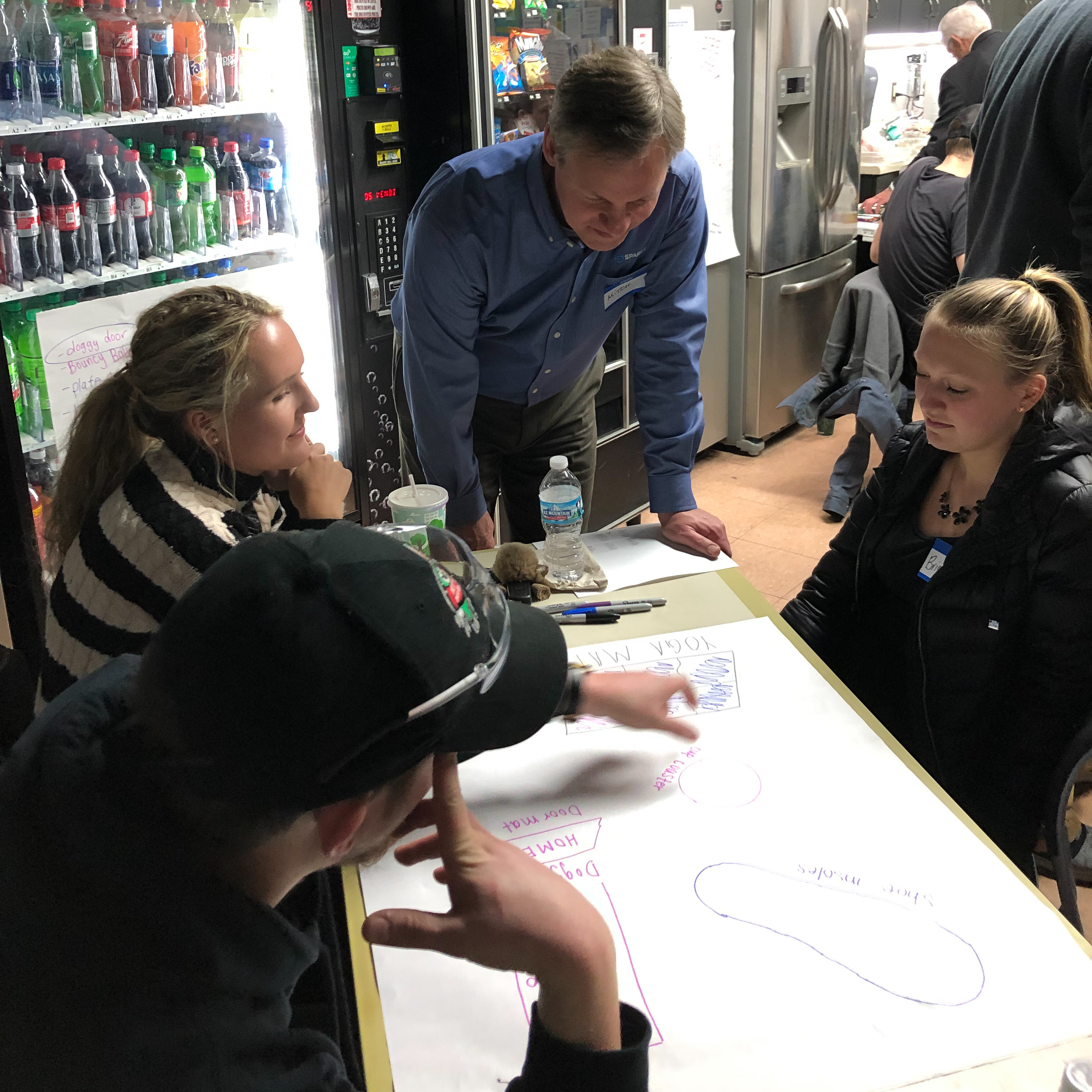 In the fall of 2018, Sparks hosted Dr. Paul Lane's Creativity in Marketing Innovation class and the 40 students worked on a project surrounding various improvements in sustainability in the industrial belting industry. Because conveyor belts are customized solutions that are cut to size for each customer, scrap is an issue of focus for Sparks. Through their research, the students identified that a typical conveyor belt manufacturer will dispose of one whale's weight worth of scrap each month if not more, creating an ah-ha moment of the environmental impact. The students identified alternatives for more eco-friendly materials, initiatives Sparks could utilize to improve its sustainable footprint, and even potential partners who might recycle scrap to extend its life.
"The opportunity to work with Sparks enriches my class in many ways," said Dr. Lane. He cites concepts like understanding the marketplace, classroom visits by company executives to show commitment to the student projects, women-led projects for role modeling, and actual on-site experiences that were hands-on and highly interactive.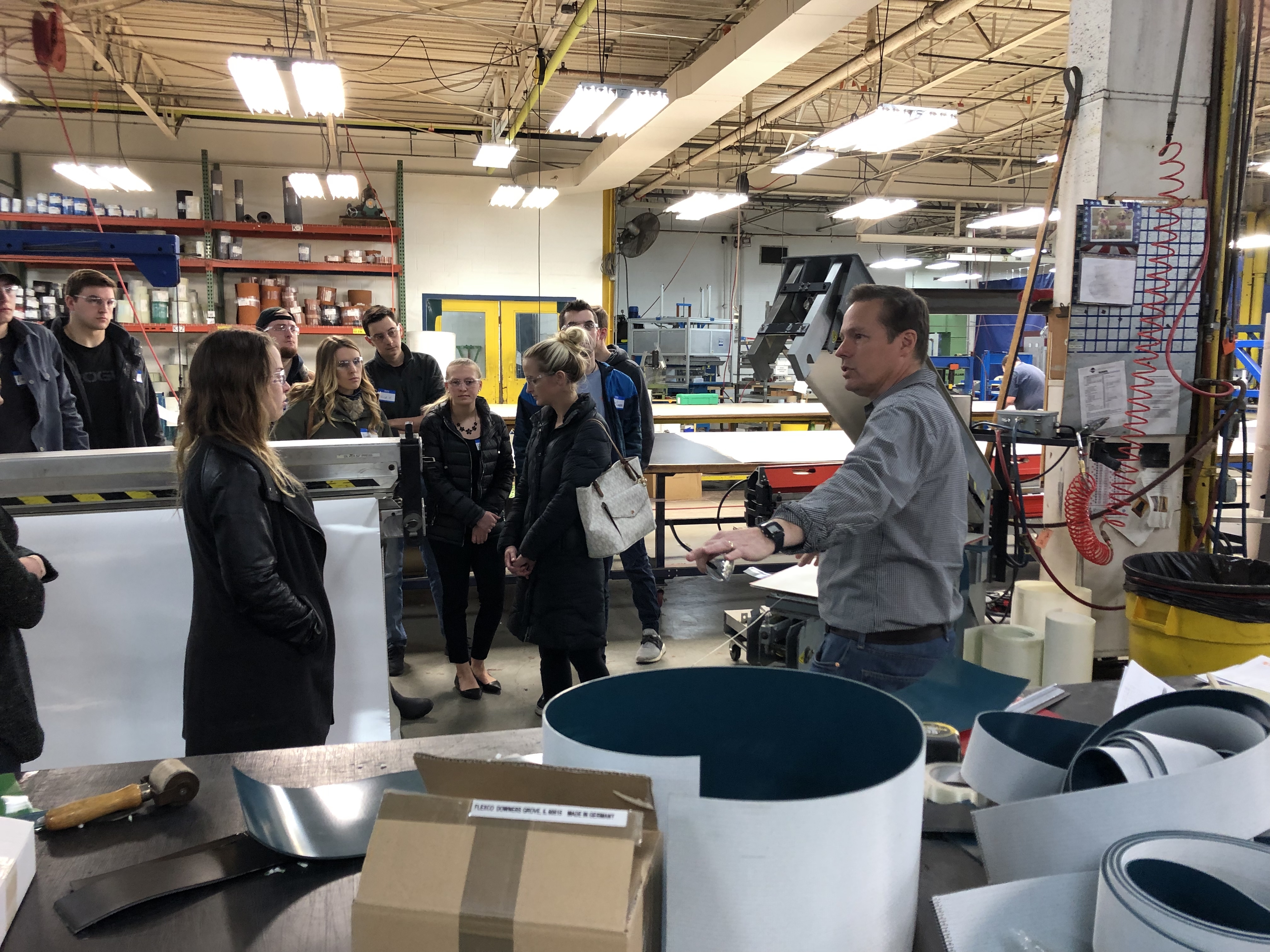 To continue our focus on looking for ways to improve sustainable footprint and connection with the community, in February 2019, Sparks hosted a second class of students from Dr. Lane's New Product Development class. That evening the students brainstormed uses of our scrap that focused on socially-conscious ideas including foot ware, lunch bags, and wheel chair foot covers. The Sparks team is in the process of which of these opportunities for reusing our scrap could support local efforts to enrich the lives in our community.
"My hope is that this is only the beginning of a collaboration on developing new ideas between industry and academia. That in the years ahead we can give students more experiences like the two nights in the Sparks cafeteria, being as creative as possible, to generate new ideas for Sparks," quoted Dr. Lane.
---
All Blog Posts