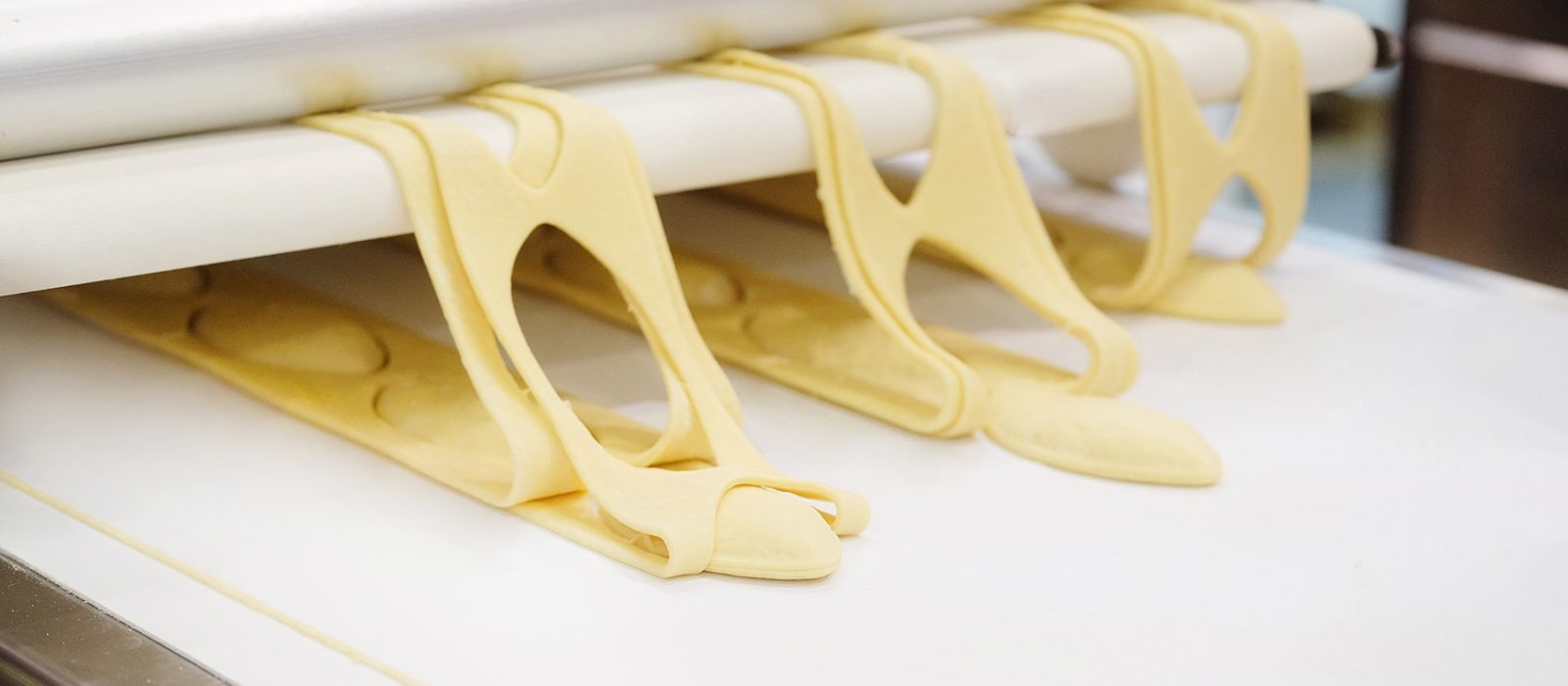 Food Grade
Truly Endless Woven Conveyor Belts for Oven Take Conveyors
Oven take-off conveyor belts are one of the most demanding applications in the cookie and cracker industry. When these belts fail, it shuts down the entire production line and costs a tremendous amount of money. Luckily there is a solution that can lead to substantial cost savings!
In multiple instances, Sparks has switched from a silicone-impregnated monofilament belt or Solid Woven construction with stitching at the splice to a truly endless woven belt. Oven Take-Off conveyors are riddled with challenges when deciding which belt to select. These conveyors feature 3/8" nose rollers or fixed nose bars, very high temperatures in excess of 230° F, back bends over return rollers, temperamental belt tracking devices, and lots of baking oils. This engineered solution quickly results in tremendous savings continuing to bear fruit year after year.

Truly Endless Woven Conveyor Belts are produced with a variety of weaves, thicknesses, and materials which ultimately affect the absorption capacity and release of the product. For Oven Take-Off conveyors, less absorption is generally recommended to transfer of the small diameter knife edges. Since there is no fabricated splice joint, there is continuous absorption and smooth transfer of the product over the entire length of the belt.
You will need to take the following factors into account when adding up your cost savings for your take-off conveyor project:
Existing Annual Belt usage (# belts used x cost for each belt)
Labor cost (What is your cost for each employee every time your line is down?)
Maintenance Cost (How long does it take to change each belt?)
Lost Sales (How much product could you have produced if your line were to keep running?)
Truly Endless Woven Belts have been proven to last up to 13 times longer than traditionally spliced conveyor belts. Savings will vary depending on your facility's size, capacity, and product.
---
All Blog Posts