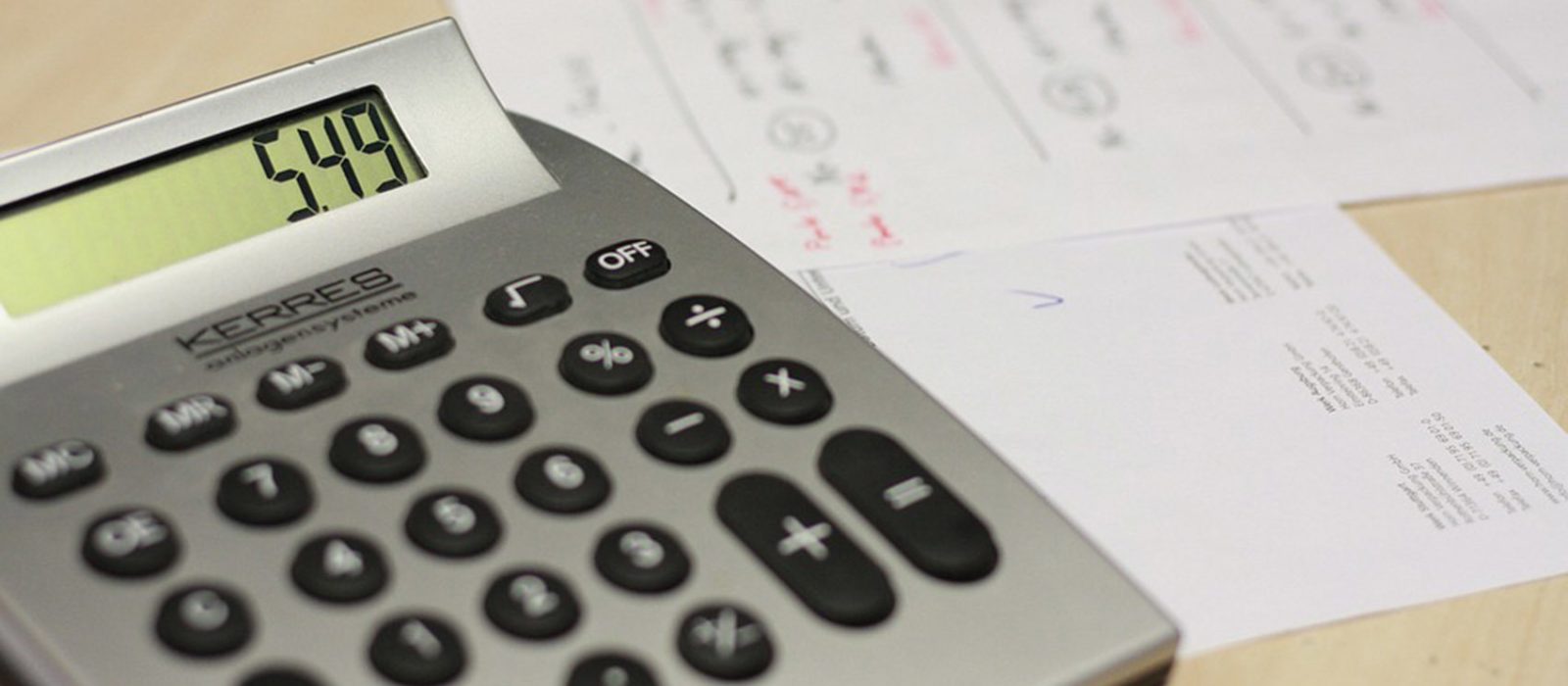 Understanding a basic conveyor belt calculation will ensure your conveyor design is accurate and is not putting too many demands on your system.
Conveyor Calculations Legend
B: Sine of angle of incline
C: Center to center distance (inches)
D: Diameter of drive pulley (inches)
d: Diameter of tail pulley (inches)
E: Effective tension (lbs.)
E1: Slack side tension (lbs.)
E2: Tight side tension (lbs.)
F: Coefficient of friction (See Table #1)
G1: Load per square ft. (lbs.)
G2: Load per hour (lbs.)
HP: Horsepower
K: Drive Factor-see table #2


L: Belt length (inches)
M: Overall Belt Weight
P: Product weight (lbs.)
RPM: Revolutions per minute
S: Conveyor Speed-Feet per minute
T: Operating Tension PIW (lbs.)
W: Belt weight (inches)
Common Calculations for Proper Design
Belt Length
When the head and tail pulley are the same size: L=(D+d)/2 x 3.1416+2C
When one pulley is larger than the other pulley: L=(D+d)/2 x 3.1416+2C+(D-d)2/4c
Belt Speed
Expressed in feet per minute (FPM)
S=D x RPM x .2618 x 1.021
Belt Load
At one time when the load is known per square foot: P= G1 x C(in feet)x W (in feet)
At one time when load is known by pounds per hour: P=G2/(S x 60) x C(in feet)
Horsepower
Level Conveyors: HP=(F x S x (P+M))/33,000
Inclined Conveyors: HP=((P x B)+(P+M)x F x S)/33,000
Effective Tension
Pull needed to move belt and load horizontally: E= F x (P+M)
Tight Side Tension
Total tension to move belt and load horizontally: E2= E+E1
Slack Side Tension
Additional tension required to prevent slippage on drive pulley: E1=E x K
Operating Tension
Determines the working strength of the belt to handle the job on per inch of width basis: T= E2/W
The Coefficient of Friction
| | | |
| --- | --- | --- |
| Belt | Steel of Aluminum | Metal Rollers |
| Friction surface on pulley side | .30 to .35 | .10 to .15 |
| Bare duck on pulley side | .20 to .25 | .10 to .15 |
| Cover on pulley side | .50 to .55 | .10 to .15 |
The Drive Factor "K"
| | | |
| --- | --- | --- |
| Belt wrap on drive pulley | Screw Take-Up | Gravity Take-Up |
| 180° | Bare: 1.6 Lagged: 1.0 | Bare: .84 Lagged: .50 |
| 220° | Bare: 1.2 Lagged: .6 | Bare: .62 Lagged: .35 |
| 240° | Bare: 1.0 Lagged: .5 | Bare: .54 Lagged: .30 |
---
All Blog Posts