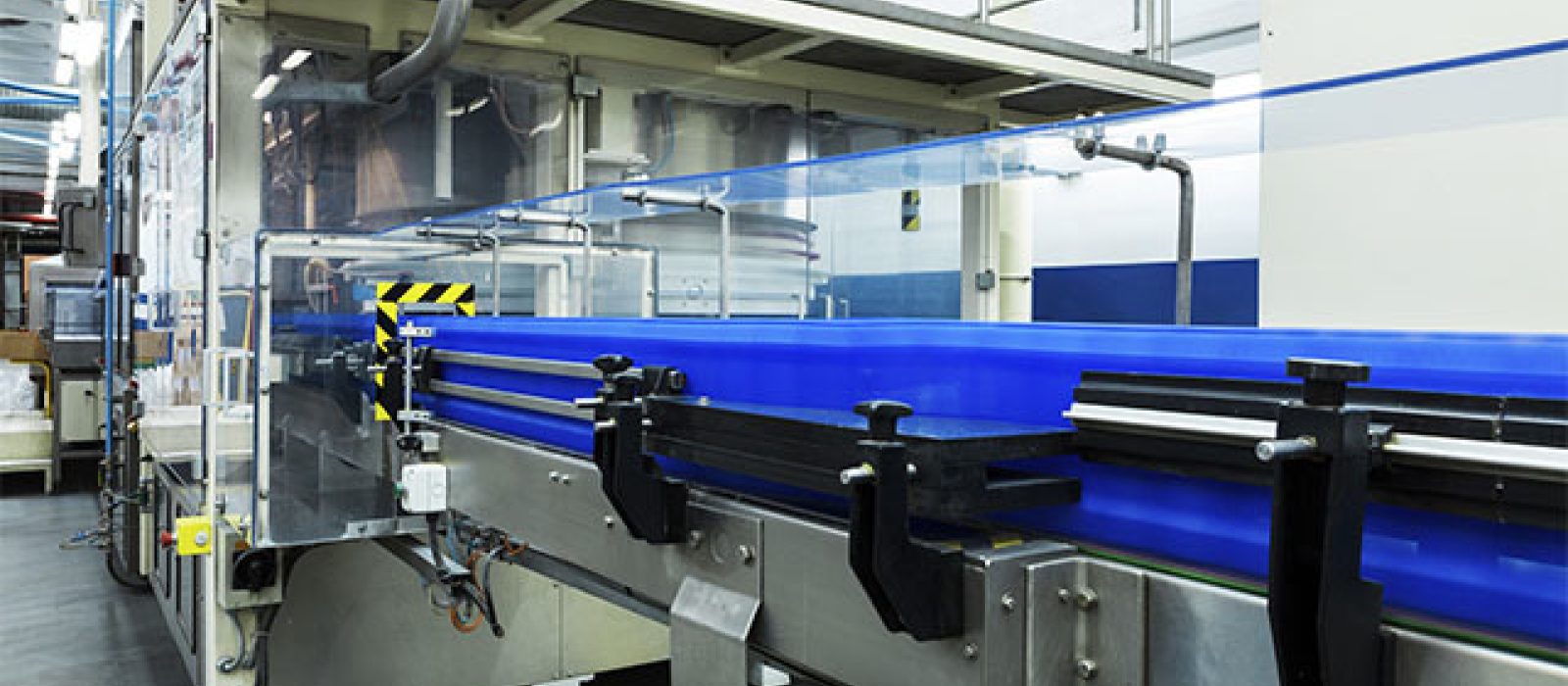 Training a conveyor belt to run centered on your conveyor requires patience and a strong understanding of how conveyors work. Following this 4-step conveyor belt tracking process will help reduce downtime, extend your belt life, and save money.
Clean
Inspect
Tension
Adjust
---
Clean
When you remove your old belt, it's time to roll up your sleeves and thoroughly clean your conveyor and surroundings. Product debris, dust, grease, oil, worn pulley lagging, or broken pieces of your conveyor are the biggest culprit of belts that do not properly track. Remove all contamination and start with a clean slate!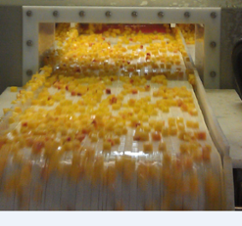 Inspect
After you clean your conveyor, it's time to inspect your system to make sure everything is in ideal working order. Make sure your pulley lagging is not unevenly worn, all of your bearings freely turn and are not broken, all rollers are level and parallel, and there is no excessive wear on your frame. If necessary, make repairs before installing your new belt.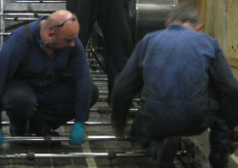 Tension
Follow proper guidelines from your belt supplier on how much tension to apply to your belt. Typically, this will fall between ¼-1% elongation. To measure belt elongation, you will need to make marks on each edge of the belt and tension your take-up adjustment until the marks reflect your required tension.
Oftentimes, simply tightening your take-up adjustment until the belt does not slip on the drive pulley under a full load is sufficient for tensioning a new belt.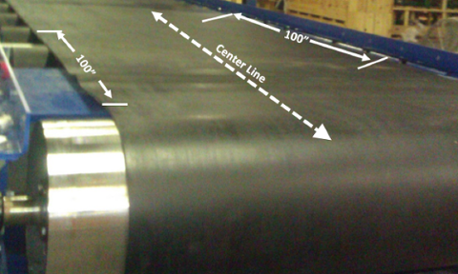 Adjust
Once your belt is on your conveyor it's time to fine-tune and make the necessary adjustments that keep the belt running straight. It's critical to keep the belt trained to conform to the centerline of your crowned pulleys and keep it from rubbing against the frame of your conveyor.
Wrenching the take-up adjustment on your tail rollers has an identical effect to steering a motorcycle.
Pro Tip: It takes three complete belt revolutions for your adjustments to take effect.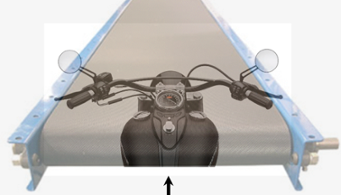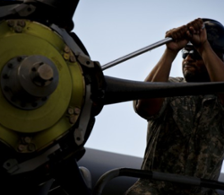 In order to keep your conveyor belt running centered on the conveyor, just remember CITA (Clean, Inspect, Tension, Adjust). This process will ensure that your conveyor runs smoothly and will keep it from wearing out quickly.
---
---
All Blog Posts