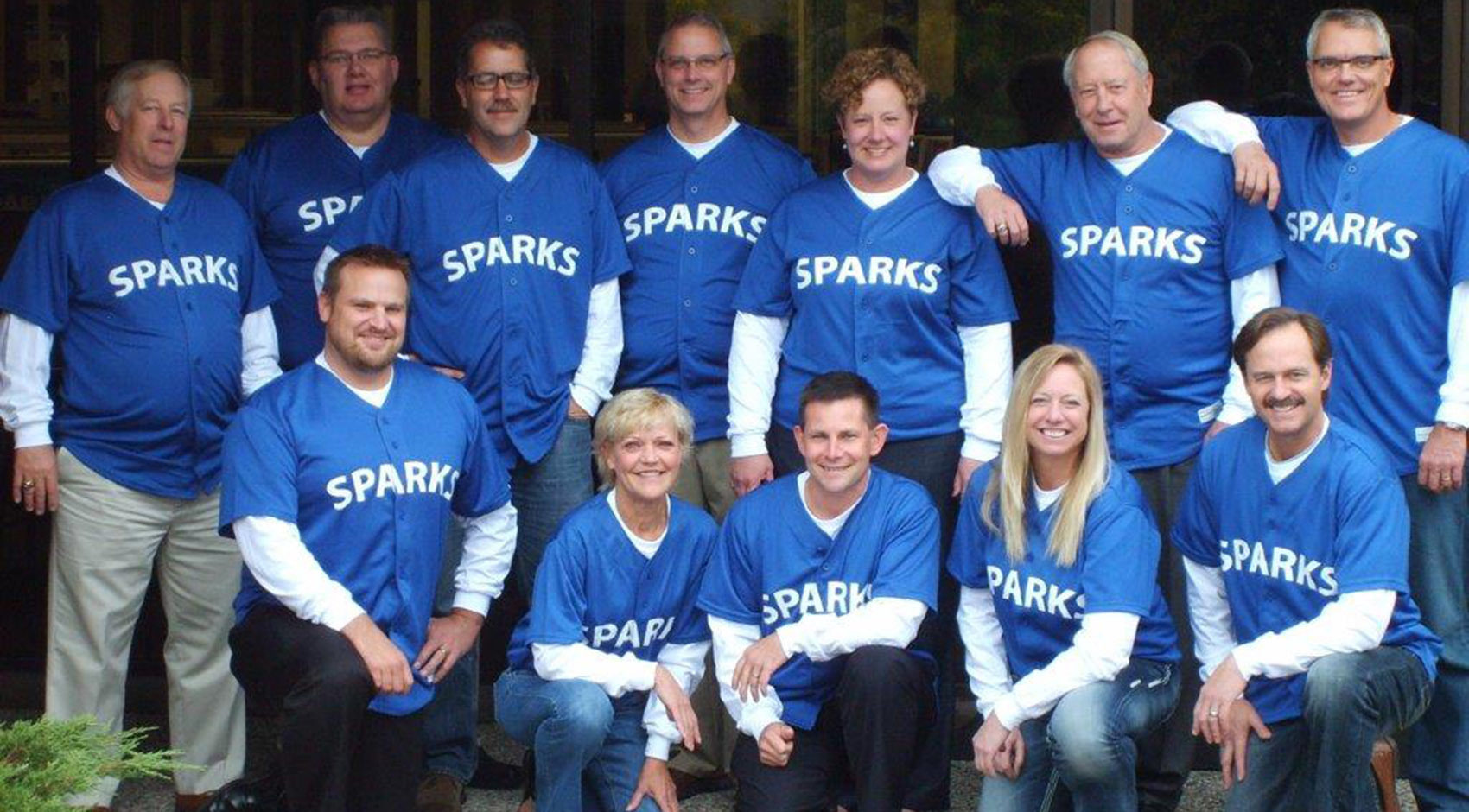 Careers at Sparks Belting
Interested in working with us? We are always looking for talented people to join our team. See our open positions listed on this page.
Fabricator
JOB LOCATION: Grand Rapids, MI 
EMPLOYMENT TYPE: Full Time
START DATE: Immediate
REPORTS TO: Production Supervisor
SHIFT: 1st & 2nd Shift
Position Description:
Sparks Belting Company is an internationally recognized company that specializes in the custom fabrication and distribution of conveyor belts and motorized pulleys. This position is responsible to perform various operations in the process of fabricating conveyor belts in order to meet customer specifications.  
Responsibilities:
Accurately read work orders to specifications and fabricate belts accordingly.
Measure and cut conveyor belts to size using a slitting machine or rotary knife as specified in the work order
Use proper tools such as a power lacer, linatex cutter, drill press and heat gun to apply various fabrications to conveyor belts 
Determine and retrieve the appropriate stock material that is specified in the work order
Use proper equipment such as a high frequency press, slitting machine, super cleat press and lacing machine to apply various fabrications to conveyor belts including lacing, slitting, and making belts endless
Sand the edges of the belts 
Clean and inspect final product to ensure quality standards to specifications
Qualifications:
Qualified applicants will have a high school diploma, or equivalent, and preferably 1-3 years of experience in a manufacturing setting. The ideal candidate will have great attention to detail, initiative, the ability to read a tape measure, great attendance, basic electrical knowledge, ability to effectively communicate, great mathematical skills and will be mechanically inclined.
Qualified applicants can send their resume to sparkscareers@sparksbelting.com 
National Sales Manager
JOB LOCATION: Grand Rapids, MI  
EMPLOYMENT TYPE: Full Time / Exempt
START DATE: Immediate
REPORTS TO: Vice President of Sales
Position Summary:
Overall sales activity in the U.S.
Providing leadership and vision for the U.S. sales team, including Regional Managers and Direct Sales Representatives.
Developing and executing business strategy, growth and product development objectives in conjunction with the enterprise leadership team.
Providing oversight and accountability for daily sales activities, including budgets and other financial measures.
Ensuring pertinent, accurate and complete project management.
Developing and executing quality assurance and other tracking tools to evaluate and improve the sales process.
Qualifications:
A passion for growth, performance and the entrepreneurial spirit!
Bachelors' degree in a related field.
Experience leading a national sales effort and a high performance sales team.
Success in developing and coaching individual sales team members.
Ability to develop new potential clients and referrals to maximize market share.
Success in developing and managing strategic plans that improve customer loyalty, market penetration, profitability and sustainable growth.
Ability to understand, analyze and take action based on sales performance metrics.
Great customer service attitude.
Excellent negotiation skills. Success in closing.
Experience with sales exhibits and trade shows.
Ability to travel an estimated 30% or more of the time.
Strong written and verbal communication skills to customer presentation standards.
Solid understanding of industrial or technical sales. Prior experience in the conveyor belting or power transmission markets is helpful.
Excellent CRM skills, including data management and integrity.
Qualified applicants can send their resume to sparkscareers@sparksbelting.com