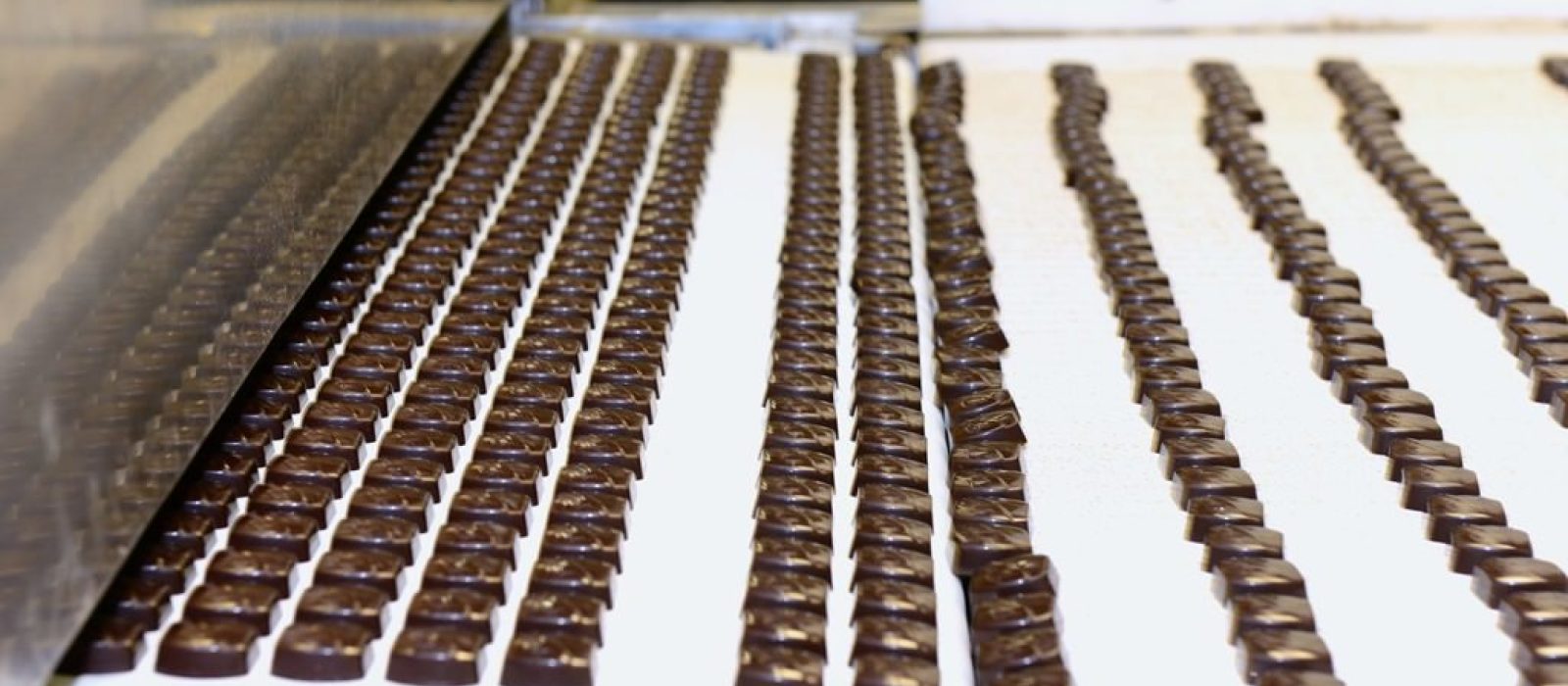 One of the best things you can do for your conveyor belt is take proper care of it. Doing this will ensure a long life for your belt, lessening down time and saving you money. Here are 6 simple tips for maintaining your conveyor belt to keep it in top shape.
1. Choose the correct belt for the application
There are many factors that go into choosing the correct conveyor belt for an application.
Some of these factors include:
minimum pulley
type of product being conveyed
temperature
load size
speed.
The best way to get the longest life out of your belt is to use the best belt for the job. The representatives at Sparks can help you determine the appropriate belt to use for your application.
2. Apply the correct tension to the belt
The main reason we see for belt failure in the field is over-tensioning of conveyor belts. Over-tensioning of belts leads to laps coming apart or lace pulling out prematurely. It is also a way to ruin bearings, shafts and other parts of the conveyor.
Most belts today should be tensioned between 0.4% and 0.7% elongation. Your Sparks representative can teach you an easy way to make sure that your belts are tensioned correctly.
If you are experiencing slippage on the belt, you may need to increase the wrap on your pulley or check that your pulley is lagged. Do not keep putting more tension on the belt to make it turn, as this will cause more issues for your belt.
3. Make sure the belt is tracked correctly
When you put a new belt on a conveyor, chances are that the belt you are replacing was on that same conveyor for a long time. The old belt may have caused changes to that conveyor over time. If this is the case, you will need to make adjustments to the conveyor to get it back to the original specifications before you put the new belt on.
After placing a new belt at the correct tension, slowly run the belt and make any adjustments for tracking in small steps.
If you run the new belt at full speed or make large changes, you run the risk of damaging the belt before it has carried your product.
4. Make sure the conveyor itself is in good condition
Before replacing a belt, the conveyor should be inspected very carefully to make sure it is square and level.
All pulleys should be brought back to square. If the conveyor has idler rollers, make sure they are all turning properly and are square to the frame. Any plows, rotary cutters, scrapers or automatic tracking devices should all be looked at and repaired or replaced as necessary.
The better condition the conveyor is in when a new belt goes on it, the longer it will run without issues.
5. Clean belts (and conveyor) often and properly
If your conveyor is in the food industry, it is imperative that it's belts and conveyors get cleaned on a routine (daily) basis.
The number one cause of belt failure is pollution!
As product builds up on belts, pulleys and underneath belts, it starts to wear away at the life of a belt.
Conveyors and pulleys should be washed down completely and the belt should be loosened and cleaned on both the bottom and top sides. It is important to note that if a belt is loosened for cleaning, it must be re-tensioned and tracked properly every time so that the belt runs correctly.
If the cleaning process involves chemicals or cleaning solutions, talk to your Sparks representative before use to make sure the chemicals are suitable for your belt as some belt compounds react poorly to certain chemicals or cleaners.
6. Properly store conveyor belts
It is not uncommon for companies to stock extra belts in their plant in case of belt failure. No replacement belt is closer than the one you keep in storage. It is very important that these extra belts are stored properly.
Smaller belts should be sealed in plastic bags to keep them away from moisture, light and contamination. Larger belts should be kept on skids and not placed directly on the floor, where they are subject to absorption of water and wicking of fabric from cold floors.
These 6 simple tips will, if followed, extend the life of your conveyor belt, leading to lower costs and less down time.
Some other posts you might be interested in:
---
---
All Blog Posts
Contact a Sparks representative today to learn more about proper maintenance of your conveyor belt or to determine the best belt for your application
Contact Us